We understand how intimidating it can be to start traveling with kids.  Or to keep traveling with kids as your family grows and changes. 
We learned to travel as a family with our daughter, and had to re-learn in many ways when our son arrived. But that learning process is all part of the journey, and one we're determined to continue. 
You can do it too! And we're here to help.  Our mission at Mango Tree is to make travel easier for you. 
This page collects our best family travel resources and tips to help you along your own family travel journey.   
Why Trust Our Family Travel Tips and Resources? 
If you've just discovered Mango Tree Travel, and are wondering what we're all about, here's the short version: We launched in 2022, setting out to make family travel easier.  We built a curated collection of kid-friendly hotels across the Caribbean, and designed search filters to help parents like you find the best hotels for your families.  (We're quite proud of them, so check them out!)
As parents of two young kids, we know it sometimes feels like you don't have enough time for coffee, let alone think about leaving town with your kids. We're here to help streamline the process for you.
To build our hotel collection, we've traveled to more than a dozen Caribbean destinations with our kids, scouting for the best hotels. During our own travels, we've learned so many great tips for traveling with kids, and discovered excellent resources and products to make travel with kids easier!   
We've collected them all on this page for you. 
But before you check them out – can we make it even easier? Sign up for our weekly newsletter, and get family travel tips and Caribbean destination recommendations straight to your inbox. 
Now, pour yourself a glass of wine and get amped up for your next family trip… Not sure what you want to ready today? Simply browse our latest posts. 
Why We Travel With Our Kids
We're all about encouraging family travel here at Mango Tree. These articles are intended to help you reflect on why to prioritize travel with kids – even when it's hard. 
Hi, I'm Lee, the founder (and for the moment, everything else) of Mango Tree Travel. I loved to travel before I had kids and have made it a priority to keep traveling with them. I decided to become a family travel planner, and launched Mango Tree Travel to inspire and
Read More
We all know our kids benefit from travel. But the importance of family vacations for parents are often overlooked? Keep traveling when you have kids — it's worthwhile for them, and has tremendous benefits for you.
Read More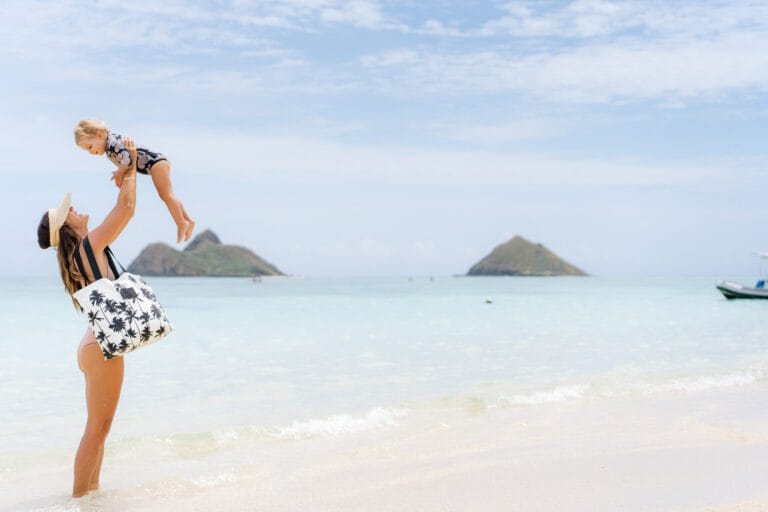 Best overall pick: the Aloha Collection Day Tripper Bag. As a mom, somehow you always find yourself carrying a ton of stuff when you head to the beach with kids. You need a good beach bag.  But traipsing through websites and stores to find the best beach bags for moms takes
Read More
Tips for Hotel Travel With Kids 
Sometimes it's easier to book apartment or self-catering vacation rentals with kids.  But just because you're a parent, doesn't mean you have to stop staying at unique and awesome hotels.
To the contrary, our ultimate goal here to help you find the right hotels the whole family will love!  Wondering how to make hotels work for you?  Check out these articles. 
What is an ultra all-inclusive resort? And is it different from the traditional types of all-inclusive resorts that families often select for an easy vacation? The term ultra all-inclusive has been popping up at more and more vacation resorts, so we just had to understand it.
Read on to find
Read More
Staying in a hotel with a toddler can be a daunting undertaking. But we've learned a few things along our journey, and are here to make your life easier. Our top tips for a hotel stay with a toddler with a toddler will help motivate you to book that hotel
Read More
What does the term boutique hotel mean, really? Independently owned, boutique hotels can be extremely family-friendly. Learn the five key characteristics of a boutique hotel, and why they can be a great choice for travel with kids.
Read More
Finding the right family-friendly hotels can set us up for a vacation that we and our kids can look forward to and enjoy together.
Read More
Is hotel vs. resort an important choice?
These two different words must mean something, right? Is one better than the other for a trip with kids? We've got all the answers.
Read More
We can create the same separation from our daily routine without going out of town. A staycation with kids — meaning a deliberate and intentional effort to enjoy the place you live as though you were on vacation — can leave us feeling as refreshed as a mini-vacation.
Read More
Tips for Beach Travel 
You know we love the Caribbean.  During our travels, we've learned some great tips for family beach vacations that can help you enjoy the islands and more.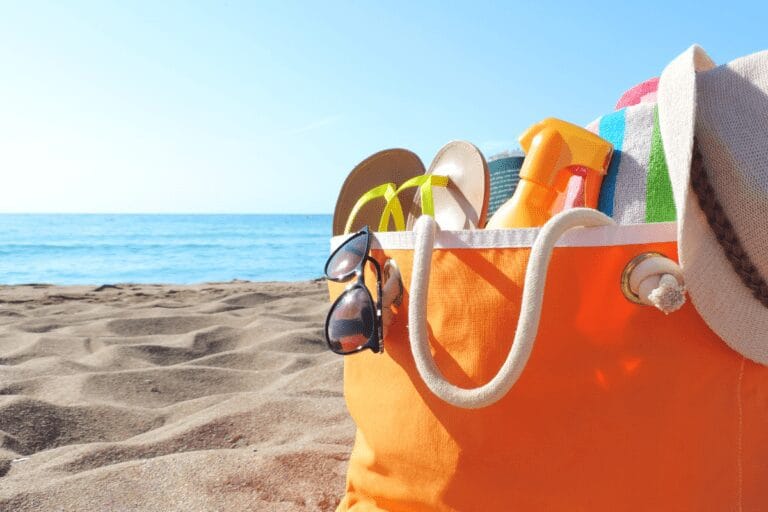 Need a vacation to look forward to? Learn how a Caribbean travel advisor can simplify the process, get you perks, and leave you feeling confident that a great family trip lies ahead.
Read More
Going on a toddler beach vacation is exciting – but can be a little daunting. We are here to put your mind at ease, mom! We've put together our best tips for tackling a day at the beach with a toddler, and the ultimate toddler beach essentials packing list
Read More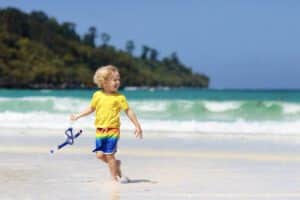 We've figured out how to start kids snorkeling, and we've put all our tips and tricks in this guide. Get fully prepared to show them the underwater world!
Read More
Tips for Travel With Babies
For the first few months with a new baby, one topic dominates our thoughts: Sleep. When someone suggests a family vacation, our first feeling may be anxiety rather than enthusiasm. Get tips from an expert for minimizing anxiety and conquering baby sleep when traveling.
Read More