Caribbean Family Travel Resources
Before we dive in, let's be sure you have our best family vacation planning resources at your fingertips.  
First, did yo know we have a whole collection of recommended family hotels in the Caribbean? I'll let you in on a secret, it's sort of our pride and joy. 
For those of you who also enjoy the travel planning process, I wanted to make it easier. Find the right Caribbean hotel for your family – with room to fit all your kids – by using the search filters (like room size) we designed just for parents. 
Wishing someone else would just handle the logistics for a change? We're here for that too. We offer bespoke Caribbean family travel planning services. Our specialty? Helping parents narrow down the choices to identify the best Caribbean island and hotel for a top-notch family trip. 
And finally, want more Caribbean travel inspiration in your life? Sign up for our weekly newsletter, where we feature a Caribbean destination each month and highlight our favorite hotels and family travel tips. We also share our best family travel tips and resources.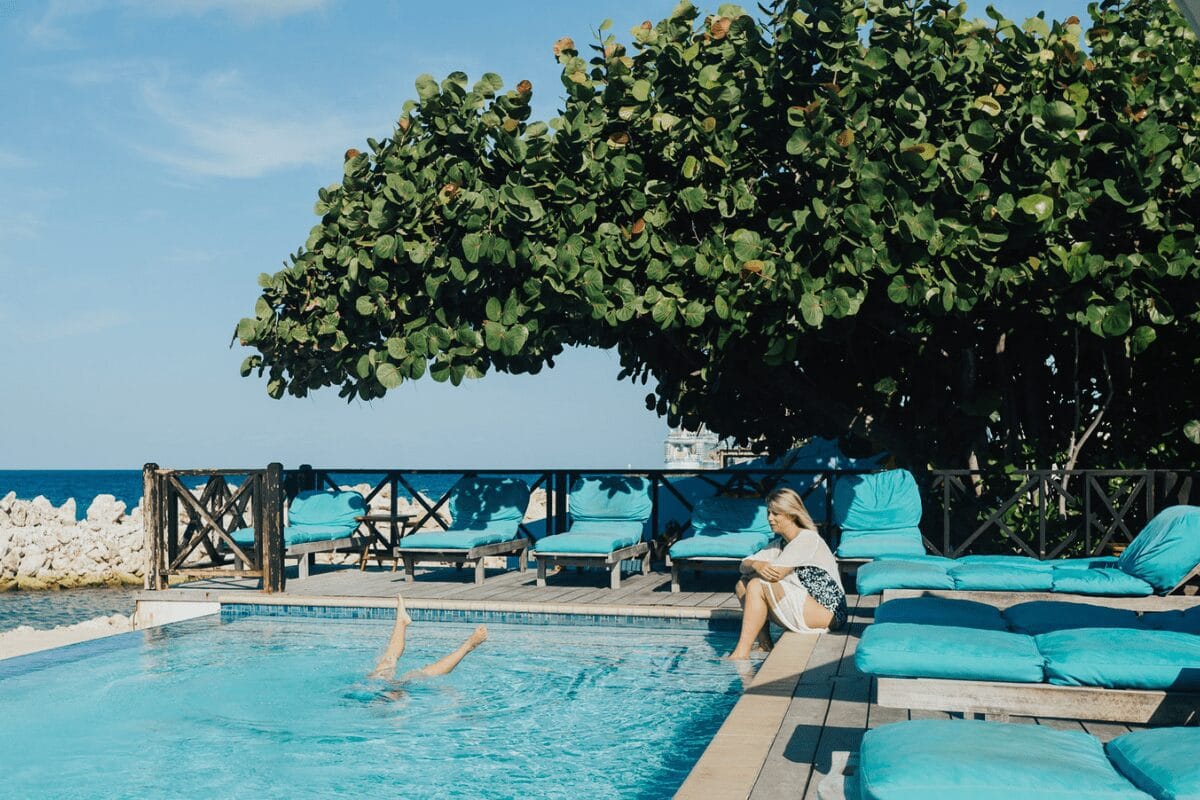 Why I Became A Caribbean Family Travel Planner
If this post resonates with you – if you're a parent who loves to travel and who also loves a great and unique hotel experience – then I want to hear from you! Get in touch if you'd be interested in writing a guest post about a great (or maybe even not so great) family travel experience. Let me know if there's a hotel you can't wait to recommend to other families. And don't forget to sign up below for travel and hotel inspiration!