The Caribbean: A dream family destination. But which island works best for your family? Which flights? Which resorts? The choice can be overwhelming. Enter the family-focused Caribbean travel agent.
I'll admit something right up front. Before I launched Mango Tree, I had never used a Caribbean travel planner. I was a DIY kind of traveler. I love doing the research, sleuthing out the hidden gems for my Caribbean vacation, and making my own google maps to plan our activities.
So I get it. I understand the hesitation, the skepticism that there's a value add.
That said, in growing my own company, and developing an expertise as a Caribbean trip planner, I've learned a thing or two.  
Here's why I now recommend that any parent thinking about a Caribbean family vacation use a family travel advisor in some form.  (Even if it's just to book the hotel you already found.)
Caribbean Family Travel Resources
Before we dive in: If you're looking for Caribbean travel planning help, we want to make sure you have our best resources at your fingertips.   
Did you know we have a whole collection of recommended family hotels in the Caribbean? I'll let you in on a secret, it's sort of our pride and joy.
We've made it easier for busy parents like you to find the right Caribbean hotel for your family, with space for everyone. But don't take our word for it: Explore our collection using search filters (like room size) that we designed just for parents. 
Searching for a Caribbean travel agent because you know you need a little extra help? We're here for that too. Our specialty is helping parents identify the best Caribbean island and hotel for a top-notch family trip. 
Now, pour yourself a glass of wine and learn why you should consider outsourcing to a Caribbean family travel advisor…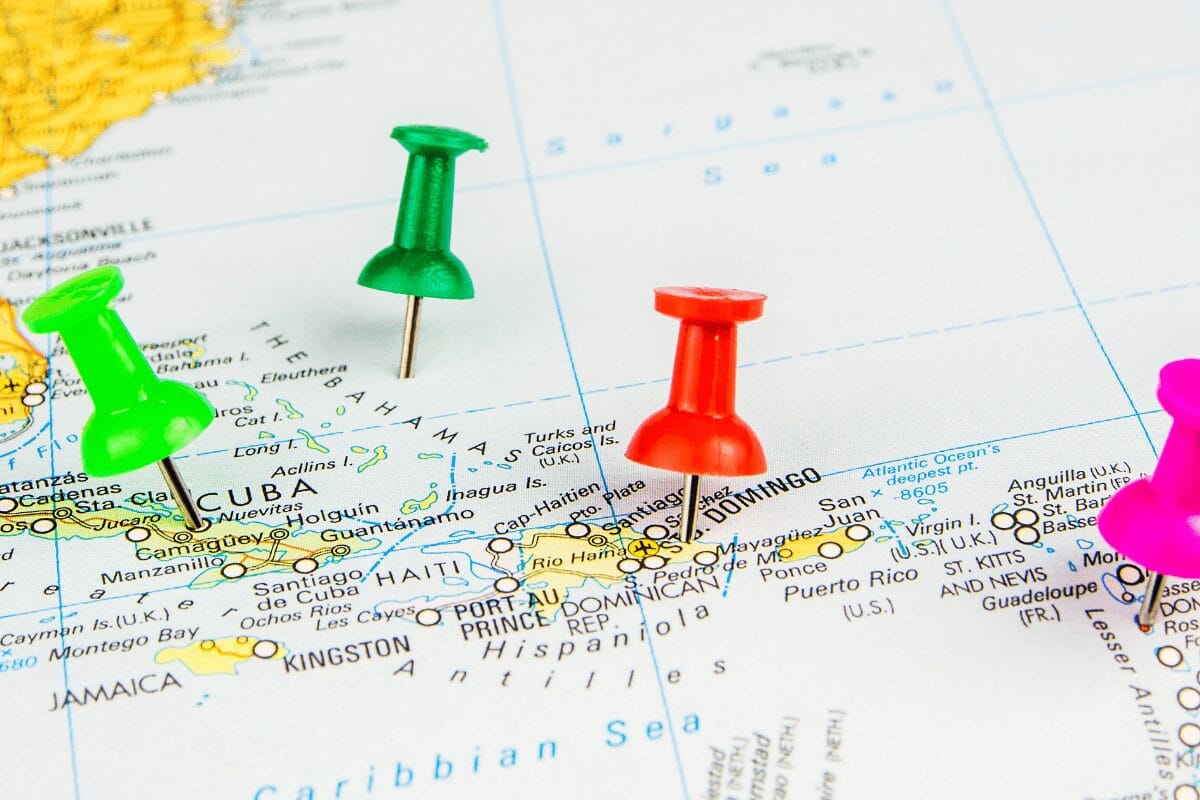 7 Ways You'll Benefit From A Caribbean Travel Agent
1. A Caribbean Travel Agent Can Help You Choose The Right Destination
When you think about the Caribbean region, you might imagine a cohesive group of islands that all offer something similar: beach, sand, sun.
That's true to a degree. These are all tropical destinations after all, with commonalities that bind them. But there's so much more to deciding where to travel in the Caribbean. 
There are 34 different Caribbean island countries, territories, and dependencies. Not to mention the countries in Central and South America, like Belize, Costa Rica, and Colombia, who border the Caribbean Sea. These range of experiences the region offers is vast.   
Do you want to sleep steps from a long stretch of white, sandy beach? Turks and Caicos, Grand Cayman, and the Bahamas are among your best bets for Caribbean vacations.  
Would you prefer rivers, waterfalls, hiking and other land-focused adventures – with a mix of beach sprinkled in? Dominica, 'the nature island,' may be the Caribbean trip for you.
Do you like the idea of exploring lots of smaller beaches, each with different cafes, snorkeling, and vibes?  For that, we love the French Caribbean, including the 37 beaches of St. Martin, and also Bonaire, a scuba diving and snorkeling mecca.  
But if you like to cook, Grenada has the best produce market in the Caribbean, overflowing with mangoes, pineapples, papayas, and more.  It's also an up-and-coming ecotourism destination, with unique hotels and opportunities to connect with the local communities.
These are all among the best Caribbean places to travel with kids. 
You get the point. While you may be able to sort out for yourself which destination is right for your family, the best travel agents for Caribbean vacations know how to plan a Caribbean vacation efficiently and will get you to the right place faster.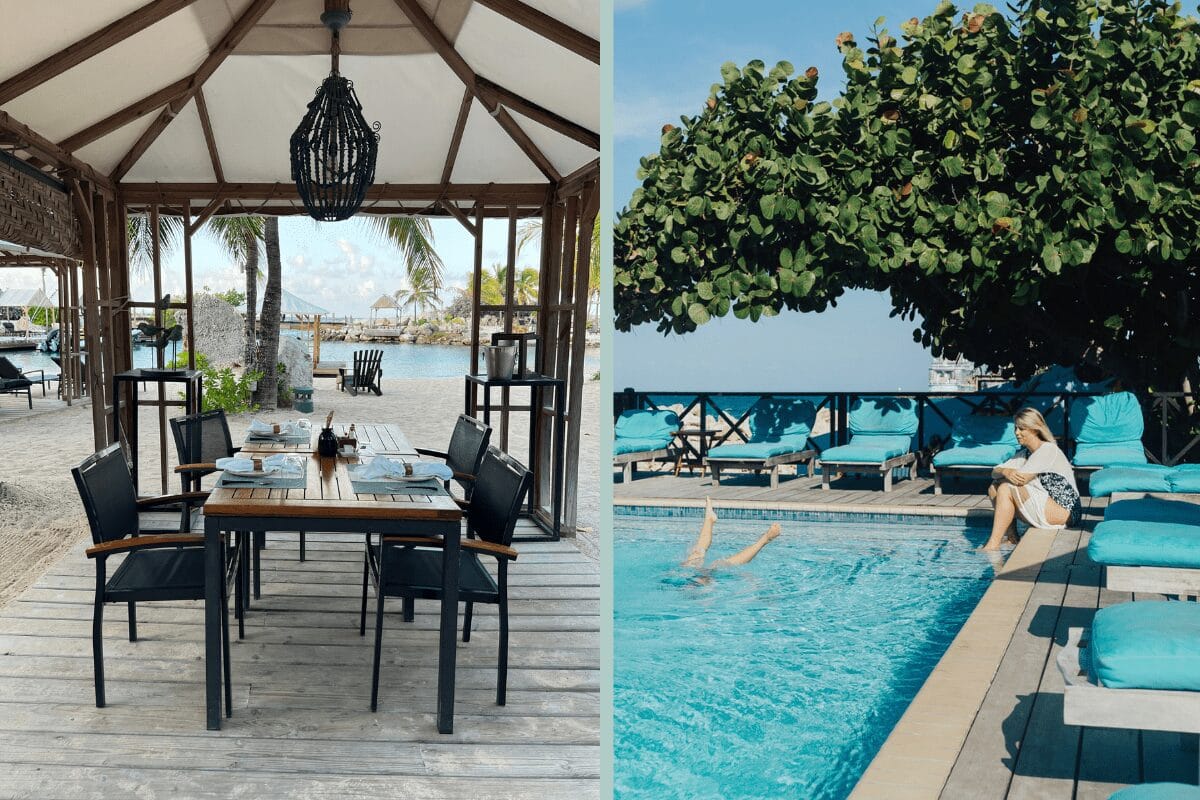 2. The Caribbean Islands Offer More Than All-Inclusive Resorts
A lot of parents have told me over the years that they shy away from the Caribbean because they are not "resort" people, or "beach" people. Fair enough.
When you search for Caribbean family resorts online, you'll get bombarded with large resorts. Many are all-inclusive.  Lots are mediocre. Most have 300+ rooms. Honestly, it's hard to tell them all apart. Which, in turn, makes these hotels all seem a little bit characterless.
Can I tell you a secret?  I'm also not a big, resort person. I want a unique family-friendly hotel that offers an authentic connection to my destination. Yet the Caribbean is still my favorite region to visit.
If you know where to look, the Caribbean islands offer so many hotel choices, from eco-cottage to small boutique hotels to incredible private island resorts. You can have a beach vacation with your kids in the Caribbean and also an authentic travel experience.  If you want luxury travel—private plunge pools are all the rage these days—it's available. If you want something entirely different, it's there too.
But it'll be very hard, and time-consuming, to find the hidden gems without the help of someone who knows the region. There are just so many hotels to choose from. A Caribbean-focused travel advisor can help you separate the wheat from the chaff.  
3. A Travel Planner Can Help You Find Hotels You Can Afford, And That Are Actually Available 
It's no secret that travel prices have skyrocketed.  But even as a Caribbean travel advisor, I still get surprised when I frequently see rates at luxury Caribbean hotels well above $1500 per night.  And even at a high price point, rooms are selling out months in advance.
Simply put: Affordable, available Caribbean hotels are hard to come by these days.
If you're trying to find a suite to fit your family of four during a holiday week, forget it.
The right travel advisor can also help you set a realistic travel budget for the kind of vacation you're looking for. Then, they can help you navigate the hotel options and help you find one that fits your style, budget, and your family's needs.
4. Traveling With Kids Has Its Own Set Of Logistic Considerations 
I'll be really honest about this one: When traveling with kids, it makes no sense to use a travel advisor who doesn't have them. At each age, and stage, traveling with kids has unique challenges (and joys) and logistical hoops to manage.
When you're traveling with a baby, you want to understand where the crib will fit. As babies become toddlers, you become more interested in a calm beach, or a pool with a great shallow area that will entertain the little one. As elementary school approaches, kids' clubs and kids' menus for picky eaters make life easier.
And so it goes.
With older kids, maybe you want a slightly rougher surf where they can boogie-board, or great places for learning to snorkel. Or a self-contained property where older kids can roam freely and meet other kids independently, without worrying mom and dad.
Are all these things absolutely necessary for parents traveling with kids? No. But we want to set parents up for success, and at least having these things in mind is a great start. Using a travel advisor who specialized in family travel gives you the outside perspective to help you find a place that suits your kids' needs and ages (and yours too).
And there's nothing better than heading into a vacation feeling confident that it was planned with your family, and your needs, in mind.
Everyone wins.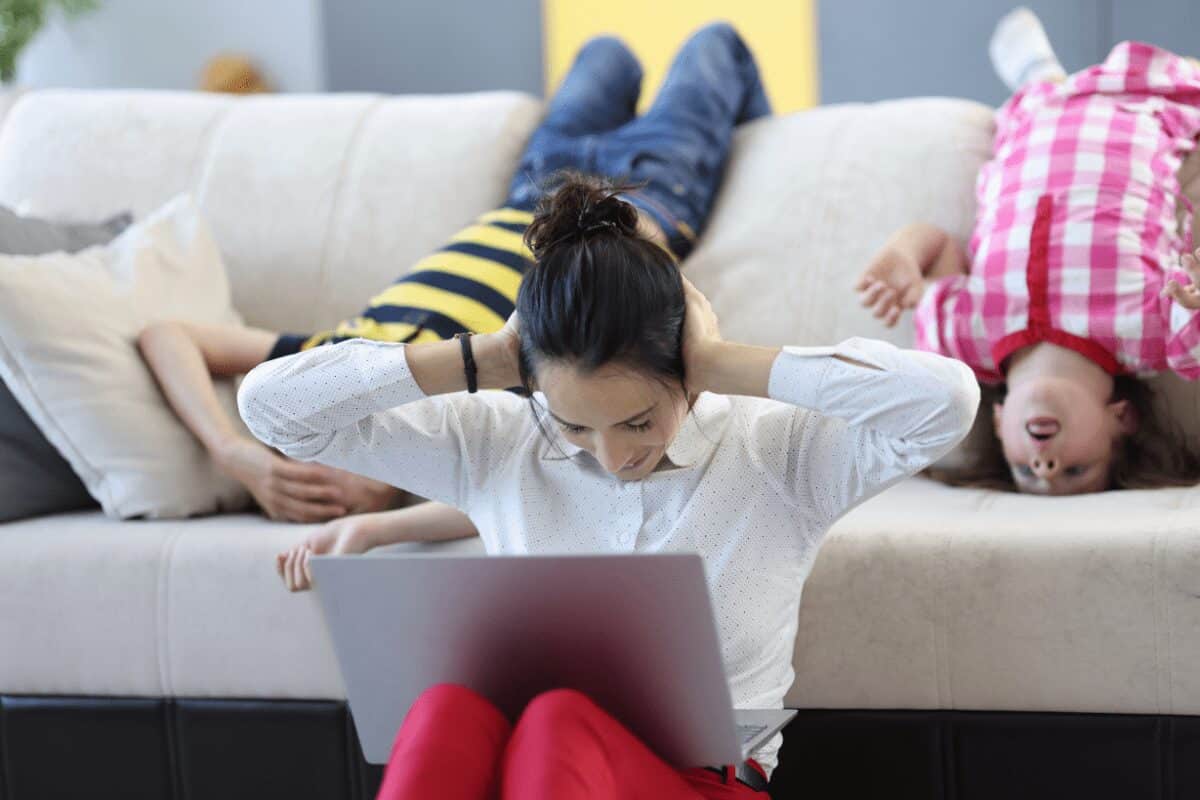 5. Just Because You Can Do It, Doesn't Mean You Should 
You're juggling a million things. You plan your family's life down to the hour, every day.  But you deserve a break too. Frankly, there just aren't enough hours in the day for you to do it all.  (I'm right there with you.)
Right now, parents are constantly being told to outsource things. Don't be afraid to ask for help, they say. You can't do it all yourself. And yet…we resist.
But here's the truth: Travel planning is an easy thing to outsource.
Vacation with your kids is supposed to give you a break from the daily grind. You shouldn't be stressed about planning the trip that's meant to help you get away from it all.  And with a little family-focused travel planning help, you can save hours of your time—and feel confident that you've found the Caribbean destination that's right for you.
Don't worry. You can still read articles about your destination to get excited. Listen to local music, look at inspiring photos. Those are the best parts of travel planning anyway, aren't they? 
But you can do those things simply for the experience of getting excited, without worrying that you'll miss something.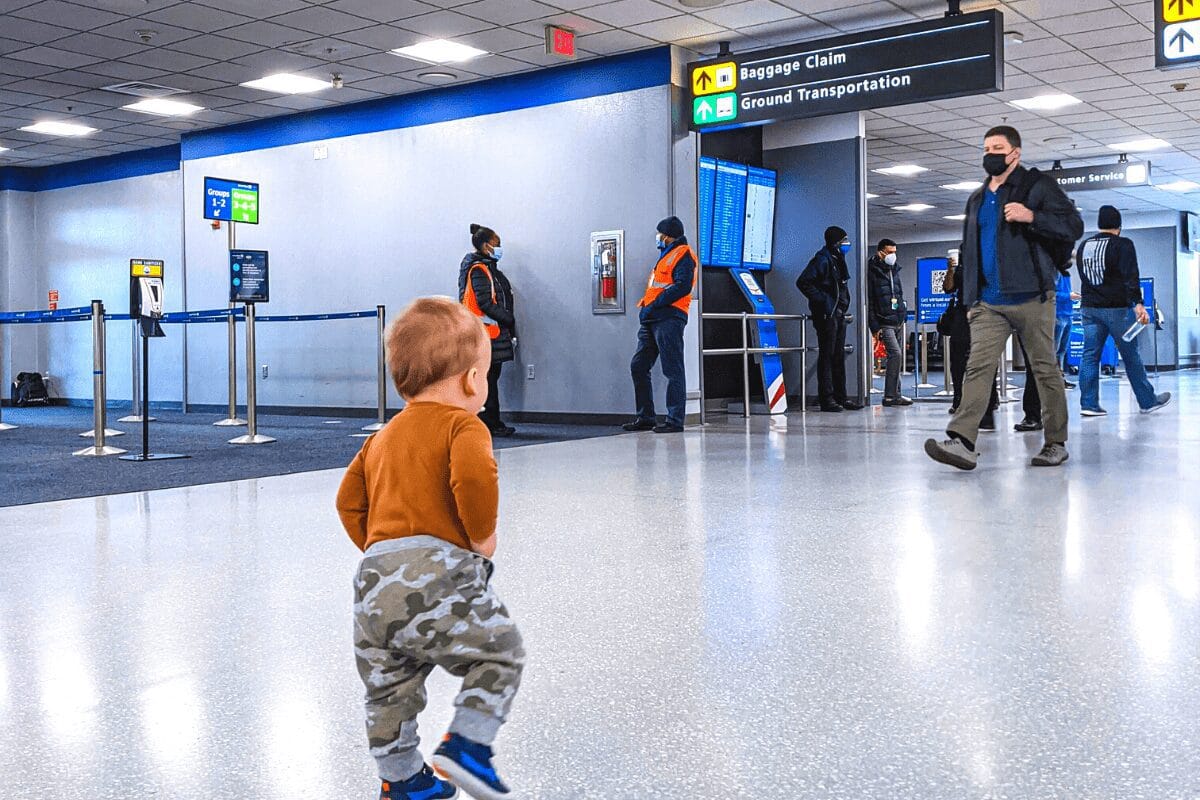 6. Caribbean Travel Advisors Have Good Flight Tips
Selecting the right island for you, especially when traveling with kids, may have a lot to do with where you can get to easily. Understandably, many parents prioritize direct flights, or at least flights with easy layovers and good timing (i.e. in the morning).
The best Caribbean travel advisors, those who plan travel to the region on a daily basis, will be plugged into the best flight paths to various islands.  You won't have to spend hours on google flights trying to figure out the logic game of air travel yourself.
7. Travel planners Can Get You Hotel Perks – At No Cost To You
Ok, this is a big one. Did you know that even if you find a hotel yourself, you can benefit from booking through a travel agent?
I used to book hotels through online discount sites, like Hotels.com and Expedia.  Why wouldn't I, when it could save me some money?  Until I learned that, when you book through such sites, you are at the bottom of the pecking order when it comes to room assignment and upgrades. When something goes wrong, you're often referred back to your booking agency, only to wait on hold for hours when they can't help you.
As I got older, I switched to booking directly with hotels.  This can be a solid approach, and it worked for me for years! Sometimes hotels offer promotions for booking direct.
But then I started to understand the magic of the travel advisor. Travel advisors book direct, but because they send customers in volume, they often have strong relationships with hotels or rewards programs.
For example, I've gotten to know the owners of the boutique hotels we recommend here on Mango Tree Travel. They are excited that I want to send family travelers their way. If a client has a question, I have a direct line of communication with the hotel to get a quick answer.  
Larger hotels typically have contracts with travel agency networks, such as Virtuoso, to give their clients perks and extras. The typical suite of perks includes some combination of free upgrades (when available), breakfast, resort credits, late check-in and check-out, and more are offered to these clients as a routine matter.
If you book direct at large luxury hotels, rather than through a trusted advisor, you could leave hundreds of dollars of hotel benefits on the table.   
Why Work With Mango Tree To Plan Your Caribbean Family Vacation? 
At Mango Tree, we believe that finding accommodations with children (that aren't your cookie-cutter, all-inclusive resorts) should be easier. We recommend thoughtful Caribbean hotels to parents that we'd just as happily recommend to our friends without kids — but that also welcome families with open arms.
For the DIY travel planners among you, we share detailed profiles of recommended hotels, which you can search using filters designed specifically for parents. Our goal was to give you all the information you need to pick the best Caribbean hotel for your family, in one easy to find place. We'll book any hotel you find on our site through our luxury travel agent partner, at no cost to you.
But when you want full-service Caribbean travel planning, we're here for that too. And we know our stuff. I'm proud to say that, this year alone, we have scouted hotels on 9 Caribbean islands (bringing my personal number of Caribbean islands visited to more than a dozen).
But I don't do it alone! Our hotel recommendations come from personal experiences and preferences, yes, but also based on research and consultation with other traveling families. We pride ourselves on being incredibly well-researched, and don't shy away from hours of online digging to find the right hotel for you.
Sound like too much work? Skip the scroll and jump on the phone. We're always happy to have a chat about how we approach Caribbean travel planning for our clients.  
Not quite ready for planning? Sign up for our newsletter so you'll have us in your inbox the next time you're wishing you had a Caribbean vacation on the books.