Independent travel advisors are today's re-brand of the traditional travel agent. As the name has evolved, so has the role. There are now several different types of travel advisors – which should you choose?
I'm a relative newbie to the travel industry, having launched Mango Tree Travel in 2022. When I dove in, I had a vague awareness that travel advisors existed.
But I'll be the first to admit: I did not fully appreciate their day-to-day work, the nuances between the different types of travel advisors, or their role in helping experienced travelers like me.  
Learning the ins-and-outs of planning travel these last two years has been like drinking from a firehose of information. The more types of travel advisors I meet, though, the more I realize many of us have entered the scene just in the last 3-5 years.
Travel advisors, it turns out, are having a major resurgence. And these are not your grandmother's travel agents.
Wipe from your mind the image of a crotchety "travel agent" who books business flights. Today's travel advisors are a sophisticated, energetic, plugged-in bunch, out to offer unique and elevated travel experiences. They – or shall I say we, as I've now entered the fray – can add value even to the most persnickity, experienced, and independent travelers.
As with everything in today's age of endless information, though, it can be overwhelming to sort through the myriad types of travel advisors and ways to book travel. How do you know the best option?
Let's start by sorting through the different types of travel advisors and travel agencies to point you in the right direction.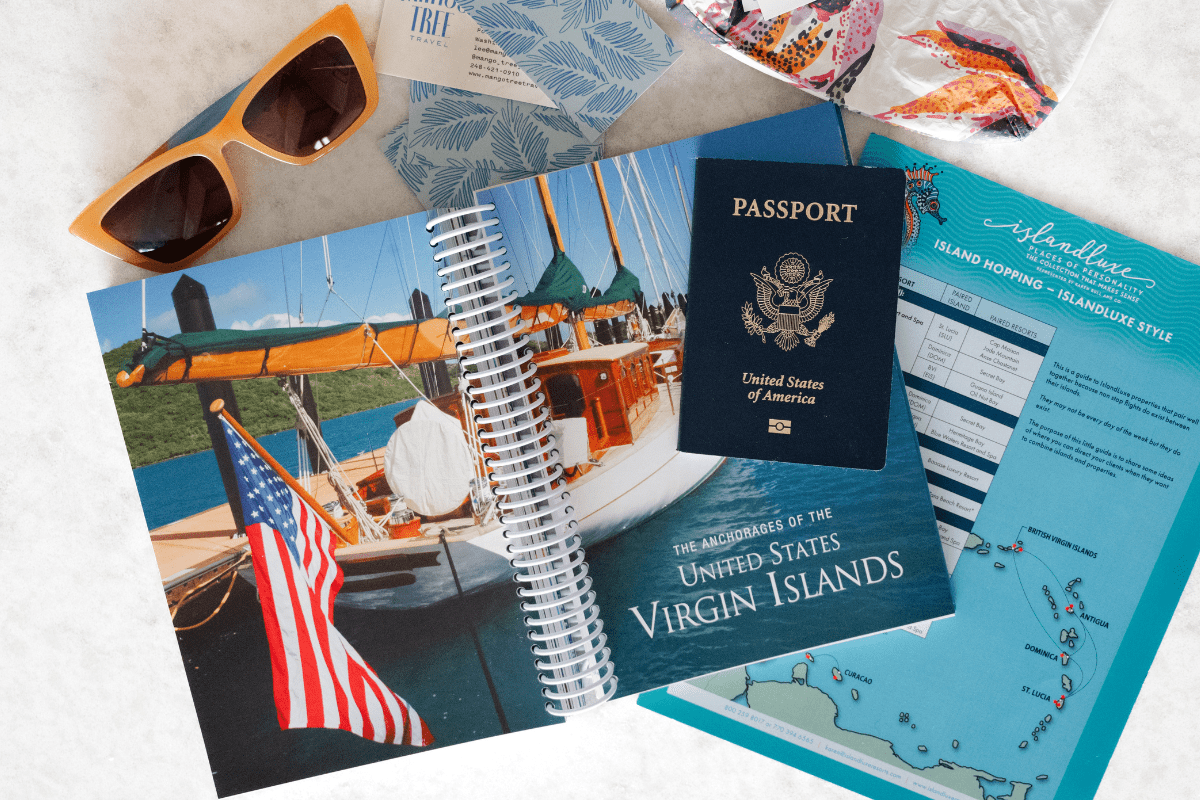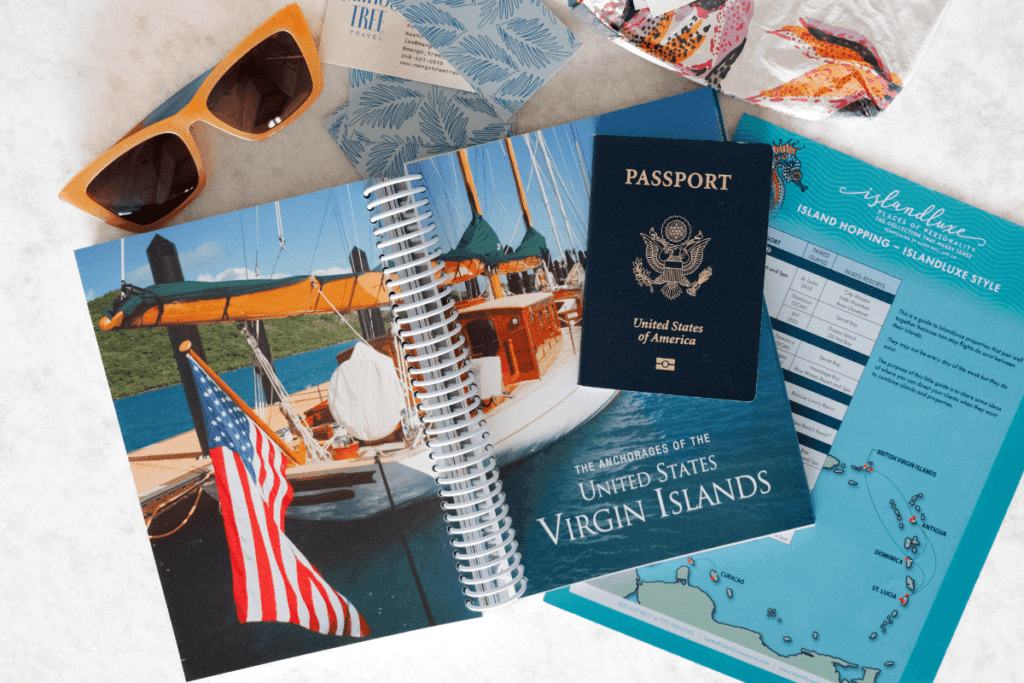 The Basics: What Is A Travel Advisor?
A travel advisor is a professional trip planner. At the most basic level, travel advisors help clients – travelers like you – plan and book trips. They provide travel advice, and match travelers with the right destinations, hotels, flights, and tour operators. They also book and arrange the travel logistics for you.
The booking component is important. Why? Because most travel advisors work, at least in part, on commissions. Travel suppliers – including hotels, cruise lines, car rental companies and tour operators – factor commissions into the rates they charge customers, rewarding travel advisors who bring them business.   
Travel advisors work with industry suppliers and partners to varying degrees to arrange travel for their clients.  In that sense, travel advisors are also professional relationship builders. Through their connections with suppliers, they add value to your trips in the form of insider tips, personal connection, and VIP treatment and amenities.
What's The Difference Between Travel Agent vs. Travel Advisor
There's no real difference between how to define travel agent vs. travel advisor. They are the same — except for how modern day travel advisors see themselves relative to suppliers, and to clients.
Before the internet, travelers booked with travel agents in person. It was a brick-and-mortar business, and the only way to do travel.  Many travel agents were truly agents of the airlines, hotels chains, and suppliers. They weren't necessarily out to get you the best travel experience, but instead were primarily a booking vehicle.
Most of today's travel advisors, on the other hand, are independent travel agents operating in a client service role. They set out to design the best trips for you, and to work collaboratively to plan travel experiences. They help their travelers weed through seemingly endless options, and curate exceptional trips.   
But they do so in different ways, depending on the type of travel advisor.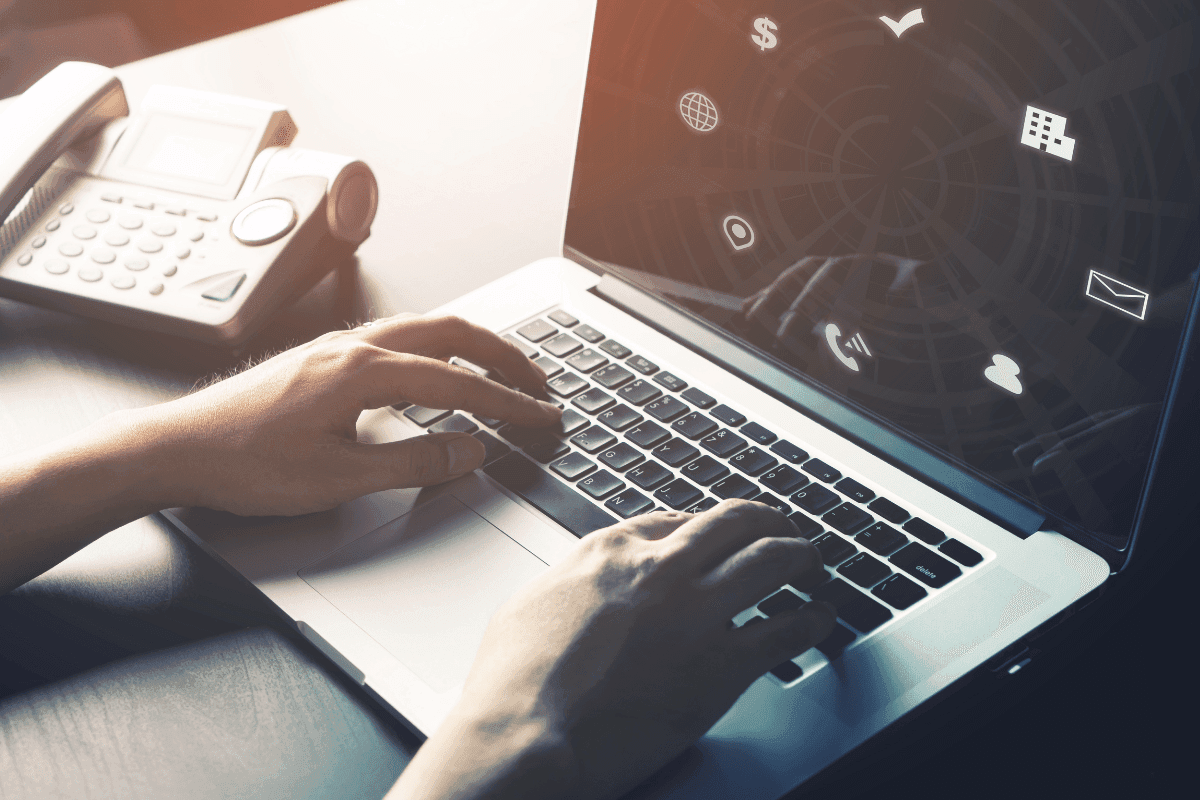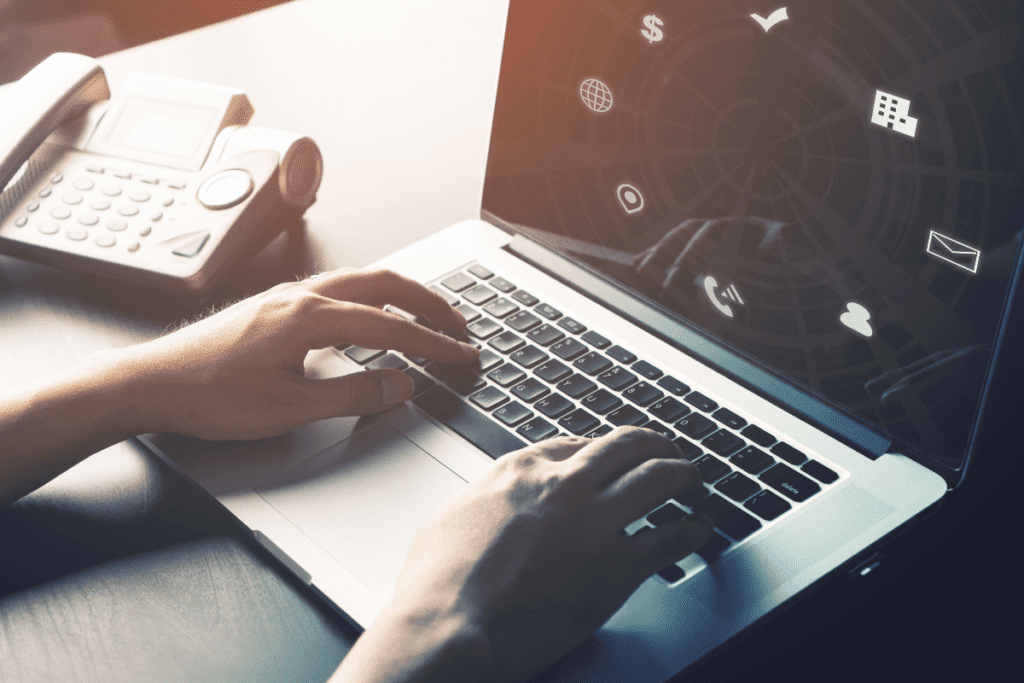 5 Different Types of Travel Advisors and Travel Agencies
1. Leisure Travel Advisors 
Imagine having someone meticulously craft a travel journey for you, just like a tailor would design you a bespoke suit.
Full-service leisure travel advisors – many of whom are luxury travel advisors – are like personal concierges, tailoring each trip according to your desires.  
Typically, you'll start your relationship with a luxury travel advisor with a discovery call, where they learn about your trip goals, priorities, desired destination(s) and budget. From there, they will create a custom itinerary for you.
From discovering hidden gems in a familiar city to ensuring your stay is comfortable, luxury travel agents can manage every aspect of your trip. Their services aren't just about booking flights and accommodations; they delve deep into the nuances—matching your trip with local festivals, making reservations at exclusive restaurants, and arranging private tours.
That said, your leisure travel advisor doesn't have to do it all for you. You can lean on them as much as you need, but reserve certain aspects of the trip to plan yourself.  
One incredible thing that I learned since becoming a leisure travel advisor myself is that they don't do it alone! As mentioned briefly above, a big part of a travel advisor's job is to build relationship with hotel representatives, tour operators, and other ground partners. Those relationships help us identify the unique experiences that are hard (or impossible) to find and book on your own.
In other words, when you hire a leisure travel advisor, you aren't just hiring someone to do exactly what you would do, i.e. read all the TripAdvisor review to try to sort out which tour or hotel is worth your money.  Instead, you're plugging into a vast web of industry relationships, resources, and partnerships to access the best travel experiences.  
Learn more: The perks of booking with a travel advisor (and the two circumstances when you're better of planning alone). 
Leisure travelers can offer a range of luxury experiences. Some do their best work in the realm of the elite, learning the ins-and-outs of private yacht charters and private jet transfers, exclusive resorts, and over-the-top experiences. Think private dinners atop a secluded mountain, or a safari game drive on a private reserve.
Others offer a mix of properties, focusing on boutique hotels and hidden gems for a range of budgets.
The takeaway: Before you work with a luxury travel advisor, make sure you're on the same page about the type travel advisor and the type of of experience you're looking for.  There's a travel advisor out there for you, but it's not a one-size-fits-all type of relationship. 
2. Full-Service Or Host Travel Agency
Most travel advisors today are independent contractors who work with a full-service travel agency, or a host agency. That's because a solo travel advisor, without support, cannot build the industry connections and relationships needed to offer his or her clients the best travel experiences.  
No matter how skilled an individual travel advisor is at planning knock-out trips, he or she can't possibly know every hotel or tour operator in the world. Plus, a single travel advisor would struggle to send enough clients to any particular hotel brand to be in a position to negotiate preferred benefits for clients.
Travel agencies offer advisors power in numbers, and a network of peers to learn from. A travel advisor's relationship with her host travel agency elevates your trip experience.
To provide an example, Mango Tree Travel is an affiliate of Jetset World Travel, a full-service travel agency, with advisors specializing in luxury travel.  Through our Jetset World Travel network, we have access to top tier hotel programs, like Four Seasons Preferred and Virtuoso, and endless travel industry partners and resources.
In short, a full-service host agency is the ultimate support system for leisure travel advisors. They help us build our network, make industry connections, and offer back-end support.  
As the client, you don't necessarily need to understand the detailed features of the travel agency that your advisor is a part of, so long as you pick a travel advisor that suits your personal style.  But it can help to confirm that your travel advisor is part of a well-connected travel agency that can help take your trip to the next level, and that he or she is not limited by their host agency in the types of travel they can effectively book.
3. Specialty or Niche Travel Advisors
Just as a sommelier possesses deep knowledge about wines, specialty travel agents are experts in specific niches of the travel realm.
Consider the Disney travel advisor who knows every nook and cranny of the Disney parks, or the cruise specialist who knows exactly how to get you the right cabin and navigate shore excursion and entertainment. These types of travel advisors go deep on one or a handful of specific things, specialists rather than generalists. 
Niche travel advisors can specialize in certain kinds of travel destinations or certain types of travel, such as ecotourism, destination weddings, or health and wellness retreats.
Or, some travel agents specialize based on traveler type, such as family or solo travelers, or group trips, and develop the expertise to mold their trips to the unique needs of their clients.
For example, we specialize in family travel here at Mango Tree, making us uniquely suited to handle the travel struggles faced by parents, like how to handle your toddler in a hotel.
4. Online Travel Agencies (OTAs)
Online Travel Agencies (OTAs) are the web-based platforms that have become common household names, like Expedia, Travelocity and Booking. OTAs have made it easy for travelers to search and book from a wide inventory of travel suppliers.  
These websites are referred to in the industry as online travel agencies because, in a way, they operate like travel agencies. Customers use these online platforms to find their hotels, tours, flights, and other travel components, and then books through them. When a customer books travel through an online travel agency, these platforms keep a percentage of the travel cost, i.e. a commission.
It's worth noting a few things about OTAs, given their popularity in today's travel market.  
First, what OTAs offer in breadth, discounts, and the ability to book quickly, they lack in depth, customization, service, and personal touch.
OTAs are excellent for those on a tight budget, or very independent travelers. They are also a great starting point for your travel planning, to get a sense of what's available. But they are not a good fit for those looking for highly tailored experiences, luxury accommodations, or top customer service.
OTAs also often have negotiated deals with hotel brands to keep up to 30% of the booked rate. Travel advisors, by comparison, can typically earn 10-15% commission on hotel bookings. 
Hotels prefer bookings that come in through travel advisors and typically give travel advisor clients preferred treatment, in the form of welcome gifts, better upgrades, and overall experience.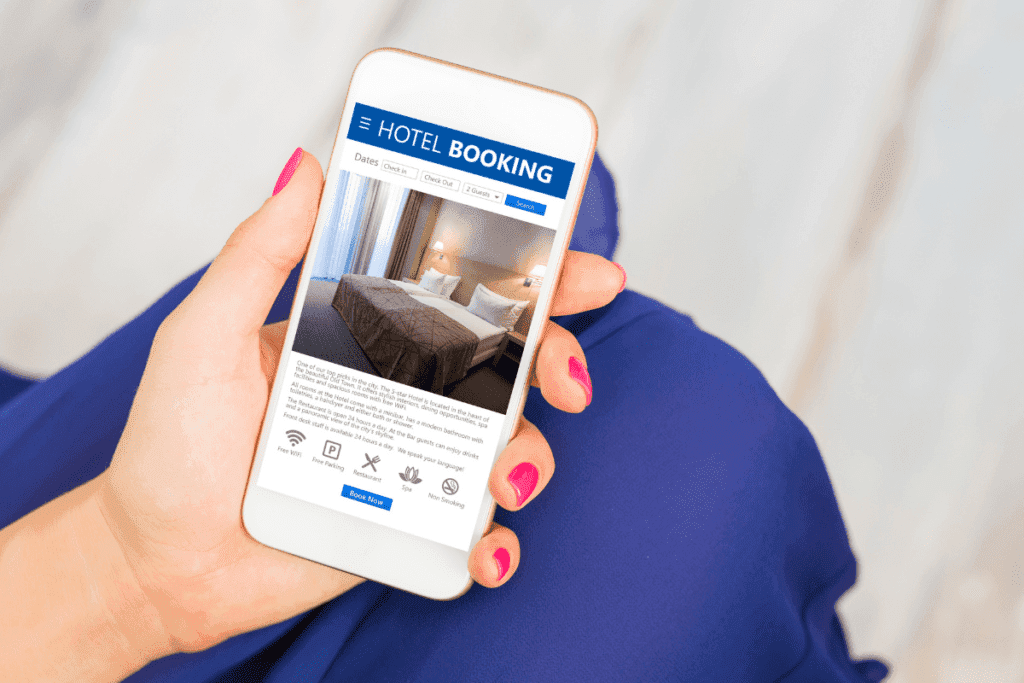 5. Business Travel Agencies
If you work for a large company, and travel for work, you may have booked through your company's corporate travel agents.
Business travel agencies specialize in corporate travel.  These types of travel advisors have a different set of skills than leisure traveler advisors, with a greater expertise in last-minute and flexible flights, business-focused hotel chains, and conference or meeting space.  
Business travel agencies may also have negotiated hotel rates with specific hotel brands to whom they send a large volume of customers, and may quickly be able to get you the private transfers you need to make it to a meeting.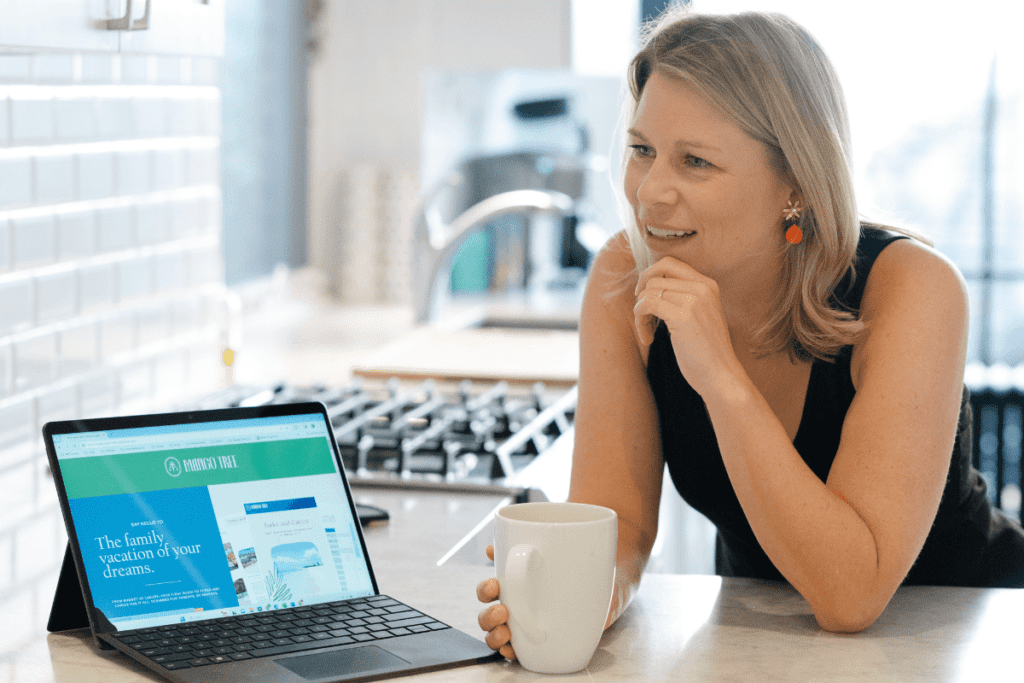 A Final Word About The Different Types of Travel Advisors 
Now you have a better sense of what's going on behind the scenes, and the different types of travel advisors available to help you organize your travel.
Whether you need help with frequent business trips, are planning a once-in-a-lifetime luxury safari to Africa, or simply want guidance on which island is the best choice for a quick family getaway, there's a travel advisor out there who can add value to your trip.  
Once you find the right type of travel advisor that matches your personal style and plans the type of travel experience you're looking for, the value proposition will become clear.
Get Travel Tips Right Into Your Inbox 
If you found this post helpful, don't miss our other family travel tips and resources. And sign up for our biweekly newsletter! 
We feature new destinations to spark your travel inspiration, highlight our favorite hotels, and offer family travel tips. Keep the travel dreaming coming all year long.