If you're thinking about outsourcing your travel planning for the first time, you're likely wondering: Is a travel agent worth it?
Learn the benefits of hiring a travel advisor, and when you should probably just do it yourself.
With so many travel apps, online booking websites, and review platforms at our fingertips, it seemed for a while like the "travel agent" might have become an outdated concept.
In recent years, however, there's been a resurgence and revival of the travel agent. Today's "travel advisors," the preferred term for travel professionals who plan custom and curated travel experiences for the clients, can help you slice through the noise and more efficiently book the trip that's right for you. 
There are so many benefits of hiring a travel advisor, and we delve into them below. But just to scratch the surface: Travel advisors plan trips day in and day out. They have the hook-ups at hotels; they know who to call to get you the curated experience of your dreams. When you book through a luxury travel advisor, they can leverage their partnerships to get you VIP treatment and amenities. 
And when your trip is underway, you will have a professional in your corner to navigate any inevitable bumps in the road. 
But using a travel advisor can also mean an investment. Today, the best travel advisors charge planning fees, ranging from as low as $100 for a hotel booking to upwards of $1500 for a complex, multi-week, curated vacation plan. Many also do their best work in the luxury travel space, which often means a commitment to high end travel and 4- and 5-star properties.  
So how exactly to determine if a travel agent is worth it, and how might the benefits of using a travel advisor bring your dream vacation to fruition? Let's look at the full picture. 
12 Benefits of Using A Travel Advisor ​
1. Travel Advisors Really Learn The Destinations They Book. 
When it comes to planning the ideal vacation, you should think beyond just booking a hotel or reserving a tour. When you're considering whether travel agents are worth it, consider the deeper understanding they have of the destinations on your bucket list.   
Travel advisors often get into the business because they love travel. As part of investing in their business, they travel to the destinations they want to book for clients.They spend hours (and hours) researching and learning from each other and their partners. When you work with a travel advisor, you get to tap into that extensive knowledge database. 
I can't help but share an anecdote here: The year I launched Mango Tree Travel, I took nine trips to the Caribbean – many with my kids in tow – to scout hotels, try experiences, and really get to know the islands.  Most great travel advisors take a similar approach, focusing first on destinations they have experienced to guide their new clients based on personal experience. 
If you pick a travel advisor with hands-on experience in your destination, you can expect fabulous insights into that best-hidden restaurant or the must-experience tour.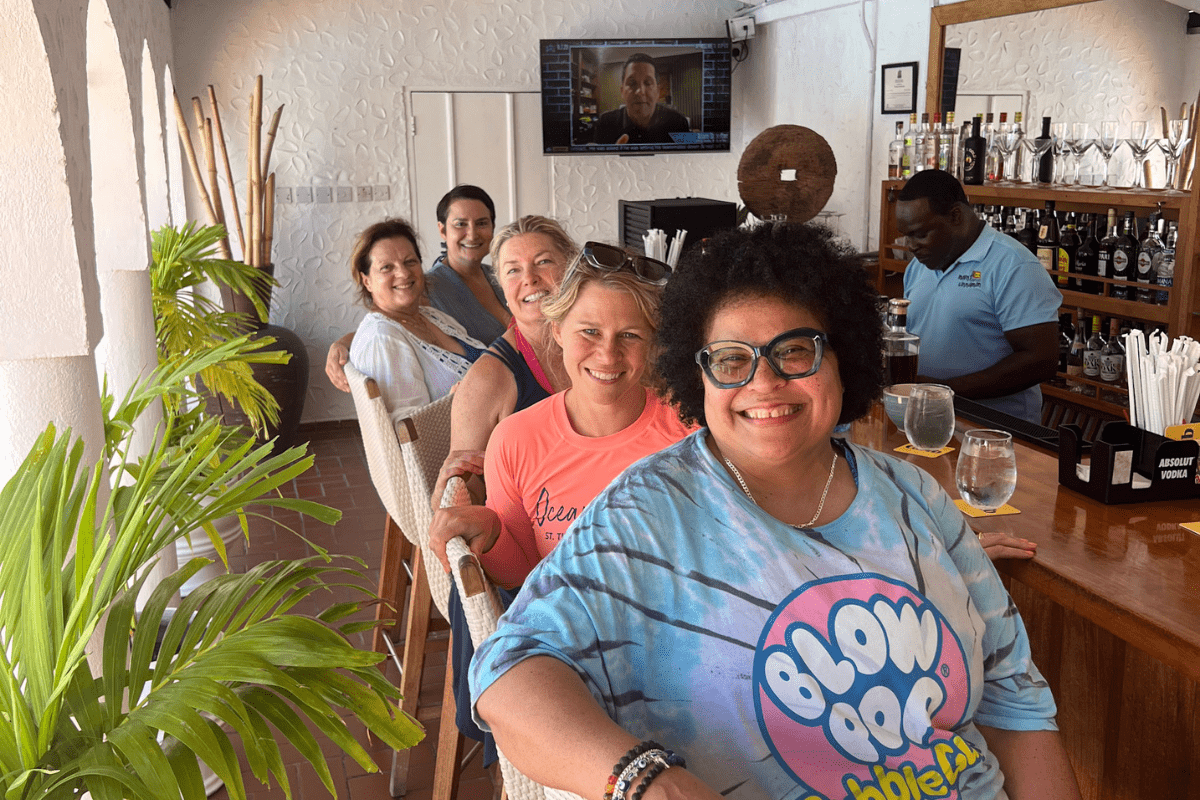 2. Travel Advisors Build Incredible Industry Connections. 
Even if a travel advisor has not been to the destination they're helping you plan, their resources for finding the best gems run deep.  
Behind every effective travel advisor is a network of robust industry connections that enhance your travel experience. Travel advisors spend countless hours building relationships with hotel representatives, tour operators, and in-destination partners. 
If you follow any travel advisors on Instagram, you might see them at an industry conference one week, and on a trip with a partner the next. These advisors are learning the details of the new hot spots (and where to avoid). 
Take a recent example: In 2023, Italy was the summer hotspot for travelers, leading to unbelievable crowds and skyrocketing prices. Looking ahead to 2024, we've gotten invaluable tips from one of our industry insider partners in Europe to encourage our travelers to consider skipping the conventional allure of Rome or Florence for lesser-known gems like Apulia (Puglia) or Bologna or the Dolomites. 
Such off-the-beaten-path suggestions – which travel advisors have at the ready – not only offer a more intimate experience but also often provide better value for money. Travel advisors maintain these connections to be sure their clients are always a step ahead in terms of authentic and value-added experiences. 
Also, let's be real: even the best travel advisor can't visit every country, try every tour, or stay at every hotel. But with the right industry partnerships, a travel advisor can still plan your trip with utmost confidence, and secure you the unique experiences that only come with insider tips.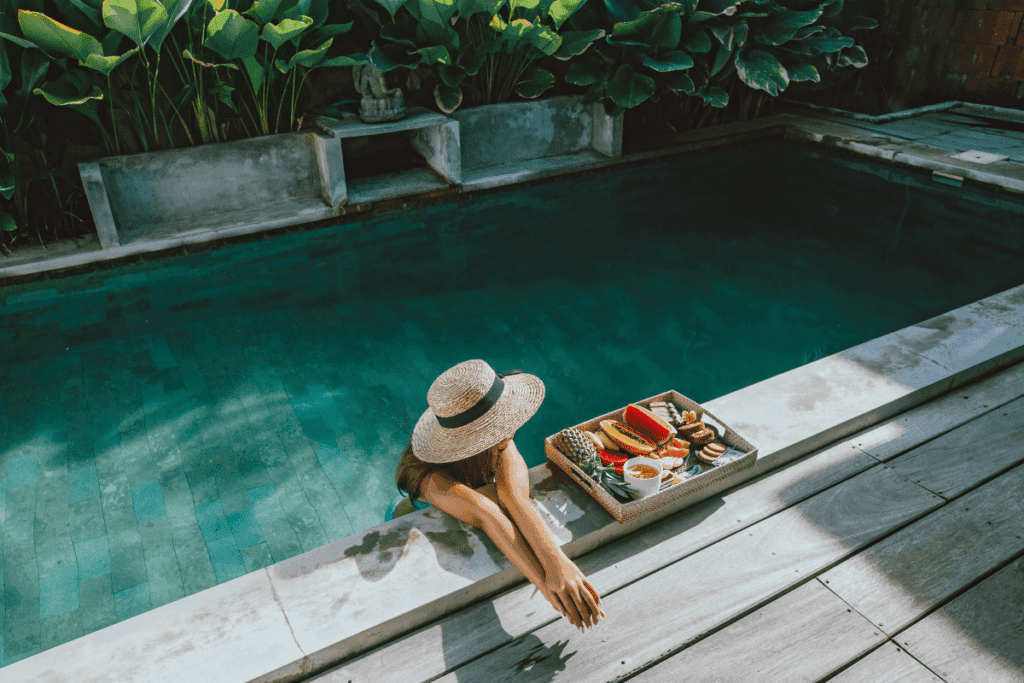 3. Travel Advisors Have Access to Special Offers and VIP Amenities.
I'll tell you a secret: Every day, my inbox lights up with emails from our trusted partners, reminding me of their current availability for holiday travel, or alerting me to an off-season discount perhaps. Having a relationship with a great travel advisor can lead to a treasure trove of exclusive offers and VIP amenities.  
Here's an example: Did you know that Rosewood Hotels has an "invitation-only program for luxury travel specialists" called the Rosewood Elite Program? When you book through a Rosewood Elite travel advisor, you can reap incredible benefits, including complimentary breakfasts and upgrades. Rosewood also runs exclusive promotions for their Elite partners, which can sometimes be as much as 30% off certain properties. 
Another example is Virtuoso – the leading collection of luxury travel suppliers. When you book through a Virtuoso advisor, you immediately get bumped up the VIP line, treated with perks that often include resort credits, breakfast, upgrades, and welcome gifts. 
But it's not just about static discounts or perks; it's also about the dynamic, ever-changing offers that are rooted in real-time market trends and opportunities. If you're someone with a tad bit of flexibility, whether on your travel dates, or your destination of choice, an advisor can sometimes pivot you towards an unexpected trip that offers an incredible value proposition, both in terms of experience and cost. They can guide you based on firsthand experiences, industry insights, and trusted recommendations, ensuring your trip is nothing short of extraordinary.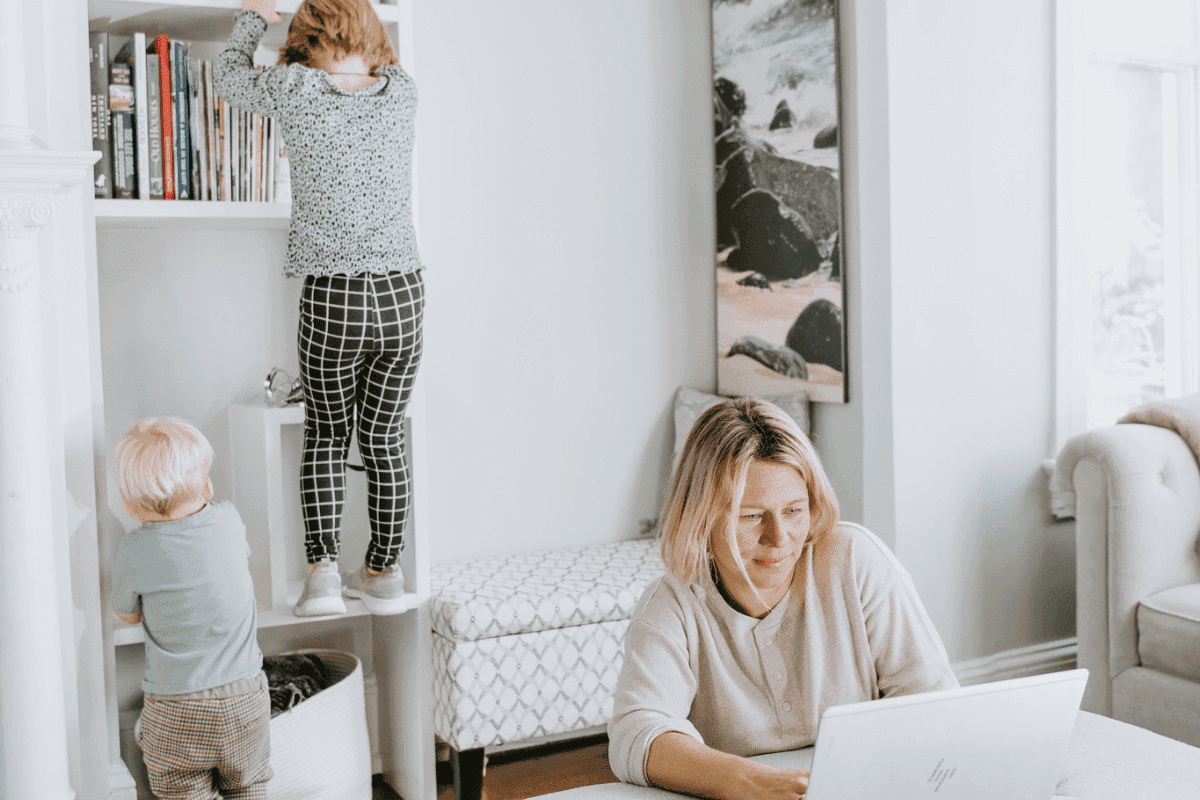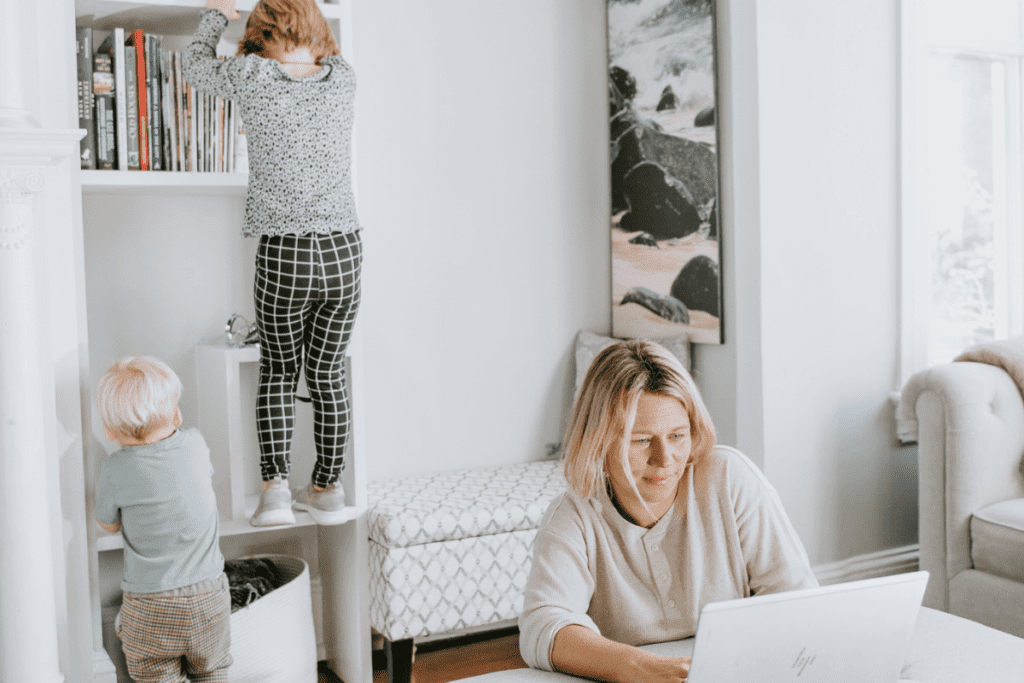 4. The Time-Saving Benefits Alone Are Worth Every Penny.
Time is one of our most coveted resources. Leveraging a full-service travel advisor is about crafting the perfect holiday, all while saving time and reducing stress. 
Think about how much time you spent researching your last vacation, from selecting the destination, to finding the right hotels, to picking your restaurants, and booking your tours. Was it 20 hours? 25 hours? More? 
While the internet has democratized access to travel information, information overload is a real problem. Determining which reviews to trust, which resources to rely on, and navigating through a myriad of options can be overwhelming and time-consuming.
Delving deep into research, coordinating logistics, sending countless emails, and ensuring every tiny detail is attended to, can also be an exhausting ordeal– especially for busy professionals or parents who have limited time to begin with. 
Imagine doing a 30-minute phone call, where you can express all your travel wants and dreams, and then being handed a meticulously crafted itinerary, addressing all your travel needs, and forgoing all of that unnecessary worry and effort. This not only saves countless hours but provides you the peace of mind to leave on your trip with all essential details at your fingertips.
5. Travel Advisors Love To Research And Plan Unique Experiences. 
Navigating through the flood of online travel resources can not only be overwhelming, it can also quickly lead you to cookie-cutter experiences.
One of the reasons Mango Tree sprung to life is because my online searches for "family-friendly hotels in the Caribbean"  constantly turned up unoriginal choices like the Nickelodeon Resort in Punta Cana. But what about families seeking a deeper, more authentic connection to their travel destination?  What about parents who want to travel with their kids in a similar way as they did in the "before-days?"– those who cringe at the thought of a cartoon-themed beach resort. 
Bringing in a travel advisor, and especially one specializing in family travels, can fill this niche and help you balance parental aspirations with practical family needs. This insight can lead to curated trips that excite and rejuvenate you and your family, rather than funnel you to mainstream family resorts.
The same holds true no matter what kind of traveler you are, whether you're seeking an off-the-grid honeymoon, or historic tours in Europe's most popular cities. Travel advisors can steer you away from the traditional big-brand hotels to more unique experiences (that are fully vetted, removing the risk).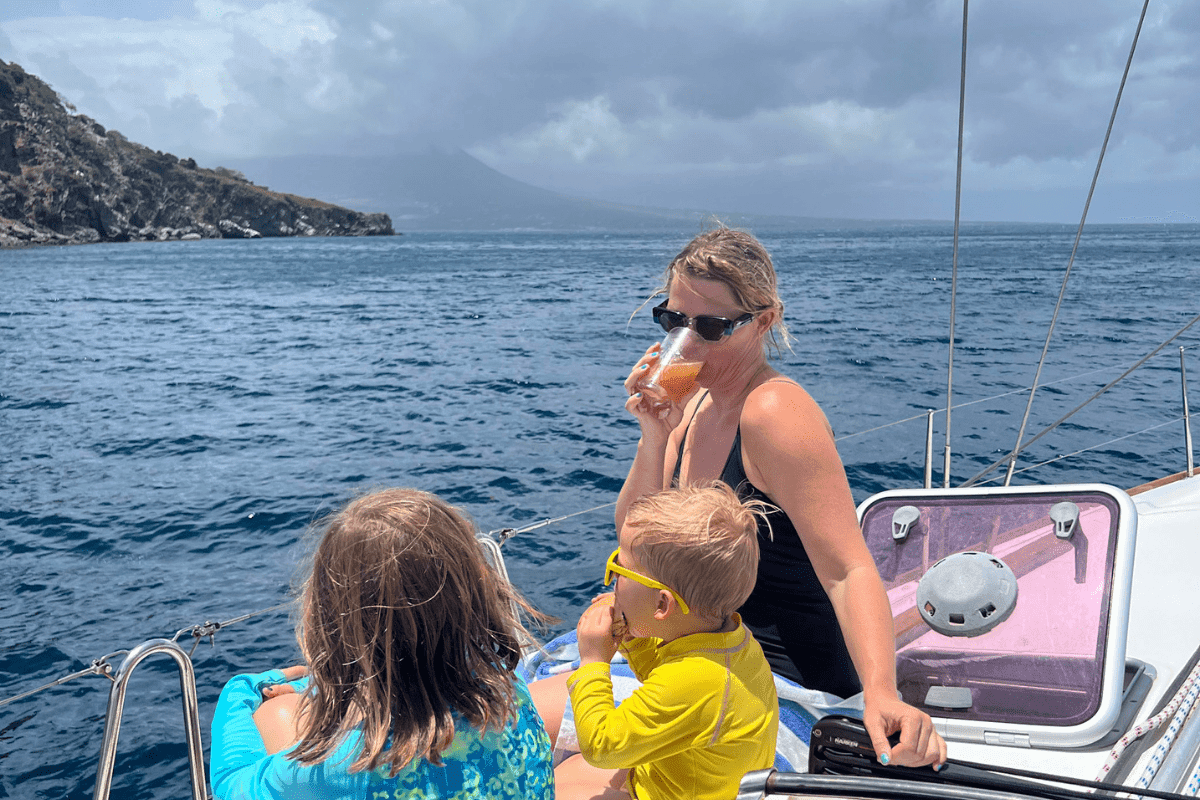 6. You Can Get Total Itinerary Customization.
How often do you get to be a VIP in your daily life? The answer is probably "not enough." But when you plan a trip with the right travel advisor, you can get a completely custom experience. 
An advisor's skills really shine through in molding each journey to the traveler's unique needs. 
Once again, let's take families with young children as an example. A proficient travel advisor who focuses on families understands the constraints of nap times, and knows lots of little tricks about traveling with kids. So they'll naturally craft you an itinerary that features, for example, a prominent morning activity followed by a more relaxed afternoon. 
Be it catering to dietary needs, choosing between large or intimate tour groups or private experiences, or even selecting restaurants with kid-friendly menus, a seasoned travel advisor tailors every aspect of a trip to your aspirations and requirements.   
The resulting journey is thoughtfully curated, encompassing all family dynamic.
7. And Then, You Can Even Make Changes to that Itinerary.
The unpredictable nature of travel sometimes means last-minute itinerary changes are necessary. Having a seasoned travel advisor in such instances can be invaluable. 
Take the devastating wildfires in Hawaii in 2023 as an example. Many travelers with flights to Maui on the books found themselves in a conundrum. Should we go and support the island? Can we even go? If not, can we go somewhere? How? 
On their own, rerouting would have been a massive challenge fraught with uncertainty. However, with a connected travel advisor plugged into the industry – with quick access to alternatives – that pivot away from Hawaii suddenly became more accessible. We know of several clients in our travel advisor network whose advisors were able to quickly find last-minute availability in other paradises, ensuring travelers still enjoyed a memorable holiday, while respecting the needs of Hawaiins to focus their resources inward.
8. Travel Advisors Will Help You Deal with Emergencies or Delays While Travelling.
Emergencies and delays are, unfortunately, inevitable parts of traveling. However, when you've booked through a competent travel advisor, there's a team of experts ready to assist during hiccups. 
Some advisors grant travelers access to specialized air desks, and while it's not a guaranteed solution, these professionals often possess the resources and industry connections to snag alternative arrangements faster than traditional channels.
The same goes for rescheduling tours or hotels when your flight has been delayed. Circumvent the usual hold times and grab a cup of coffee or glass of wine while the industry professional in your back pocket brainstorms and executes solutions efficiently during your travels.
We recently planned a Chile trip for a couple who were unable to reach one of their hotels due to road conditions. Instead of parking themselves at a computer to figure out an alternative, they went on their scheduled wine tasting. When they were done, we had re-routed them to a new city, and booked a new boutique hotel that our partners were quickly able to recommend.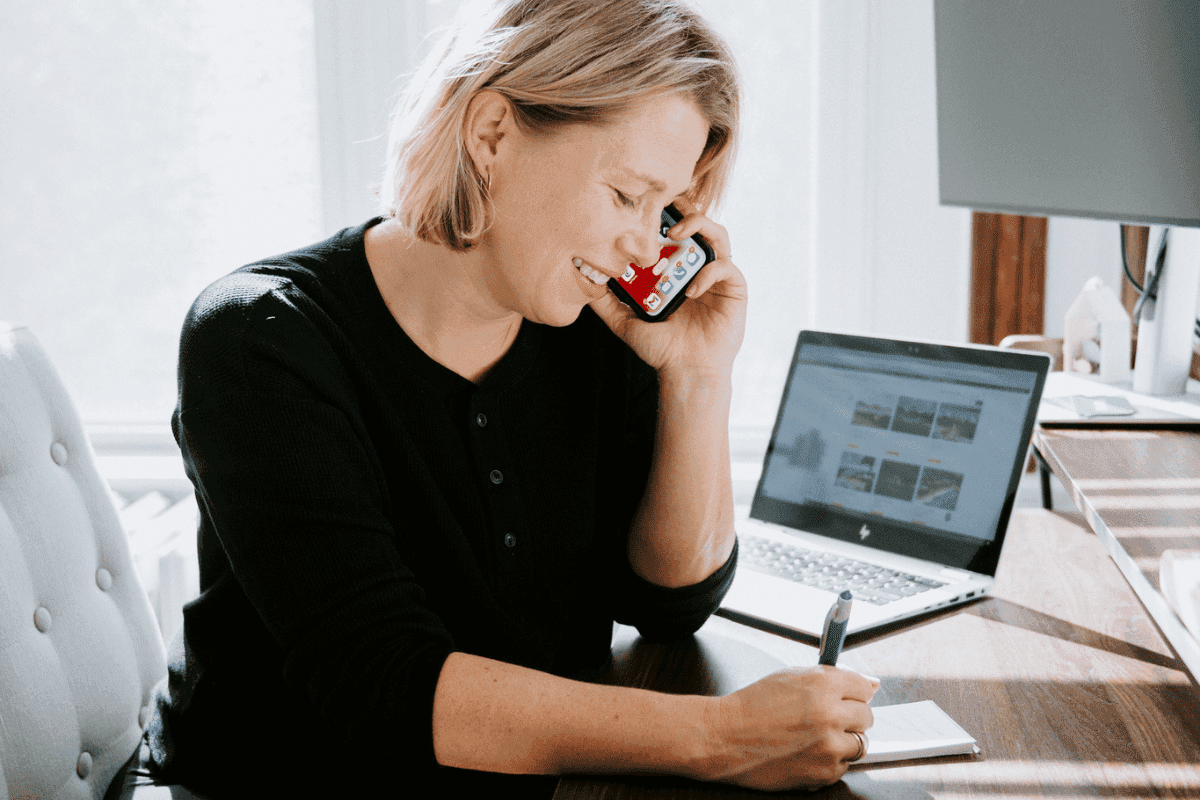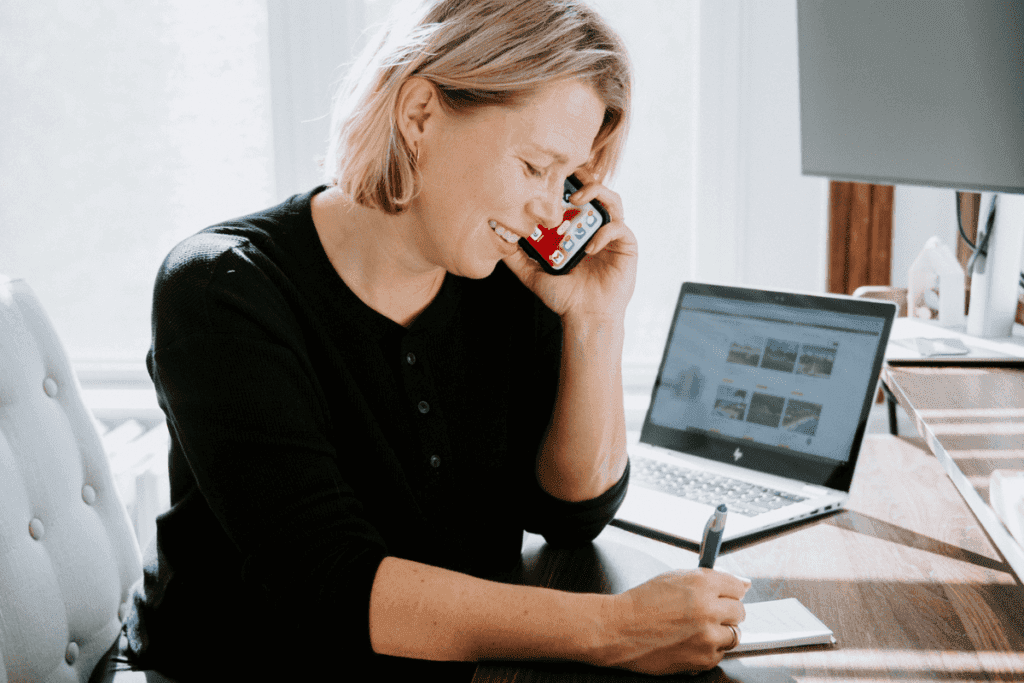 9. Experience Stress-Free Trip Planning and Execution.
We all know the headaches that come with planning travel today: information overload, increased hotel prices, airline delays, tour guide shortages during peak seasons, and changing dynamics post-COVID.  Just to name a few. 
Even with these downsides, we still want travel to be about  enjoying new experiences, not drowning in the endless stream of information and uncertainty. 
The modern digital age, while abundant with resources, often leaves travelers second-guessing their decisions. What reviews can you trust? Are those tourist attractions overrated? How close is that hotel to the main attractions? What will I do when things go wrong? These are but a few of the questions that can plague a traveler's mind. 
With a seasoned travel advisor at your helm, you're not just drawing upon their expertise but also benefiting from their vast client feedback and firsthand experiences. This collaboration ensures that the end product—a meticulously crafted itinerary—is one that brings peace of mind and assures you've set the stage for a memorable trip.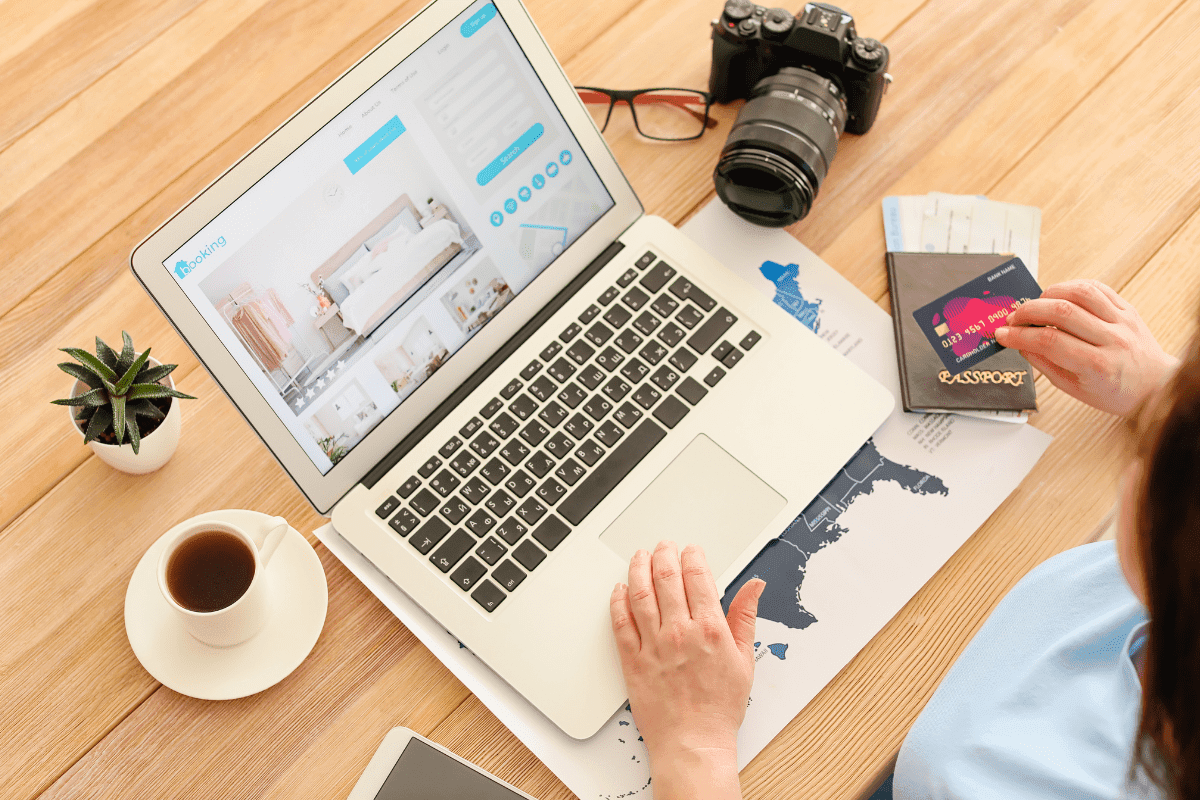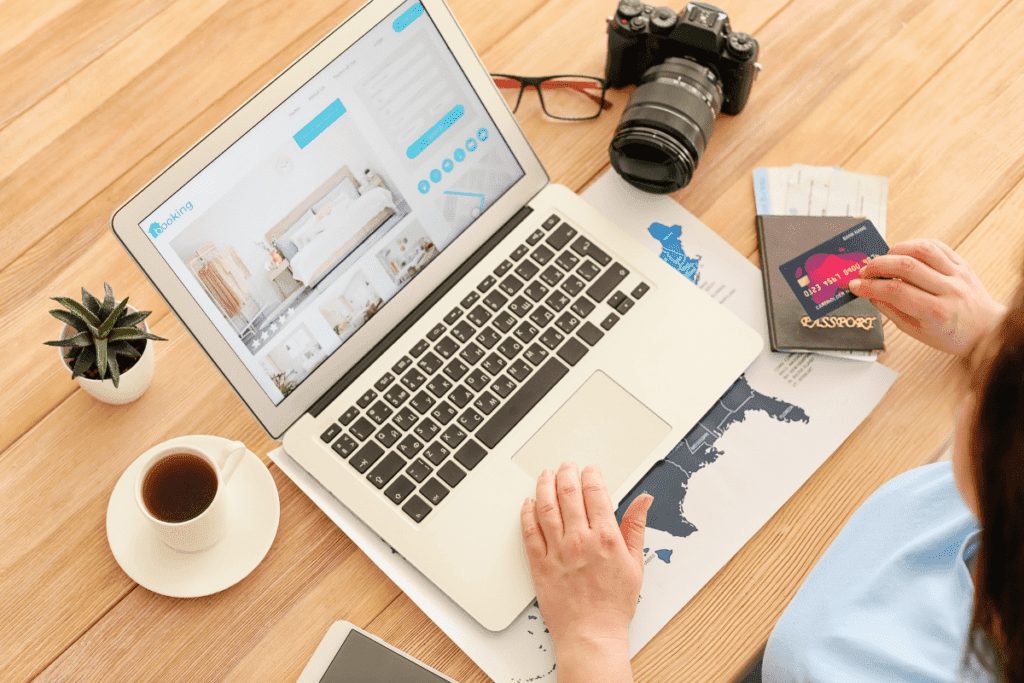 10. Travel Advisors Will Book All The Hotels For You. 
We've talked about the itinerary and planning, but let's not forget the execution. Gone are the days when you'd juggle between multiple hotel sites, input credit card information, and ensure bookings align with your itinerary. One of the benefits of working with a full-service travel agent is that they take care of the whole process. 
Operating on secure platforms, top travel advisors handle the logistics of your stay, from room reservations to ensuring you actually get the promised amenities. This extends to orchestrating seamless airport transportation and handling the back-and-forth communication with the hotel on your behalf. 
Consider your travel advisor your ambassador, ensuring you enjoy a perfect stay without delving into the nitty-gritty of booking details.
11. Travel Advisors Also Offer Concierge Services.
While it's true that many top-tier hotels boast impeccable concierge services, a travel advisor enhances this by serving as your primary link, often even before you reach your destination. 
They can provide you with coveted restaurant recommendations or connect you directly with a hotel concierge they trust. 
It's important to remember that travel advisors are not middlemen obstructing direct communication. They act as enhancers, ensuring you receive only the best service and experience, be it directly from them or through trusted partners.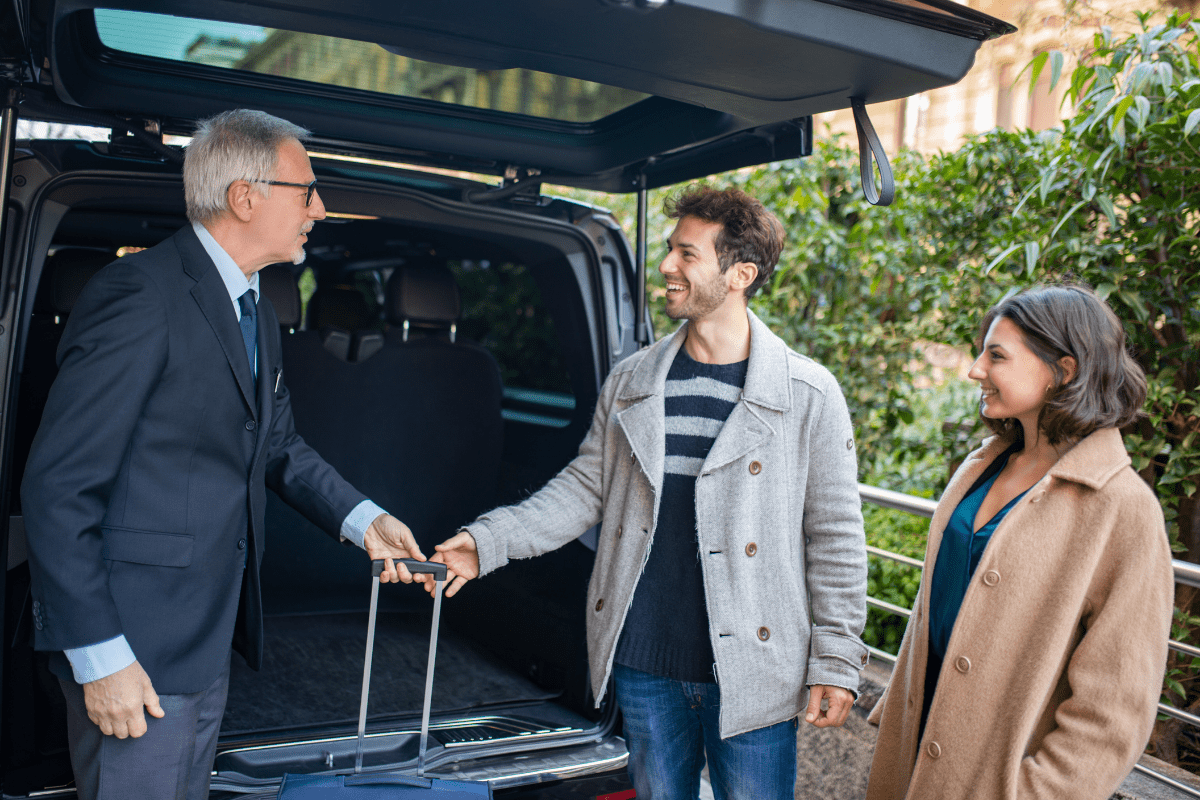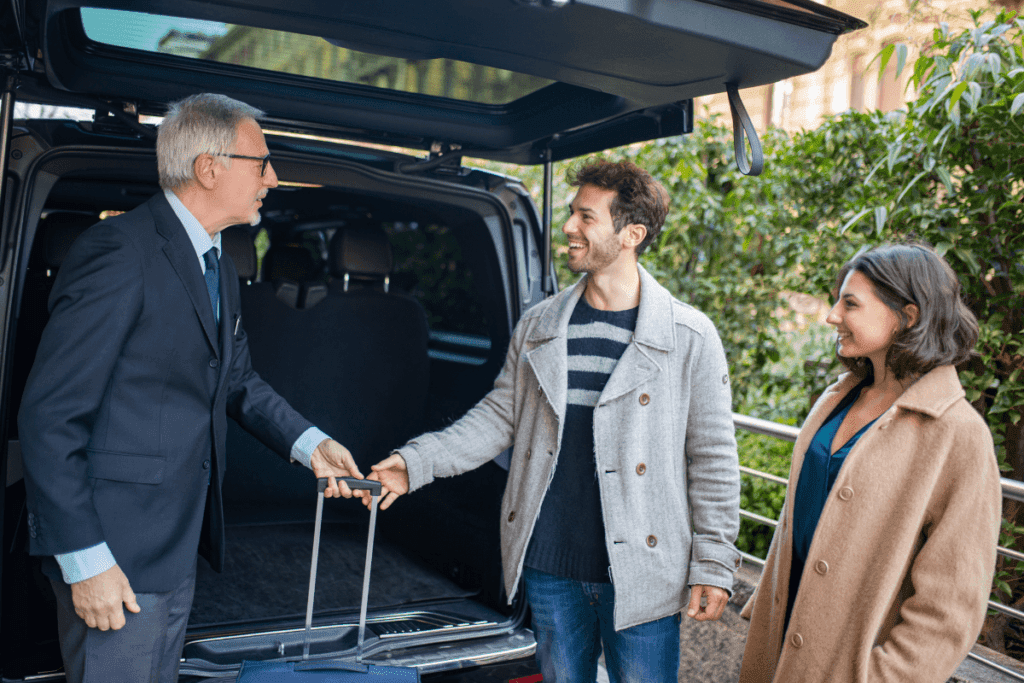 12. And They Will Coordinate All Tour And Transportation Arrangements.
Navigating transportation can be a daunting task. One of the questions we most frequently get asked is whether clients should book a rental car, private tours, or something in between. 
Whether you need a private transfer from the airport with car seats, guidance on the best local taxi services, or recommendations on the best types of tours, a full-service travel advisor has you covered. They will take all necessary steps to ensure you make the right choices about how to move around your destination with ease, safety, and convenience.
2 Big Reasons Not To Use A Travel Advisor 
We've talked a lot about why it is worth it to use a travel advisor. But there are also at least two reasons when it's not worth it, and you're better off booking travel yourself.
You Want To Book An AirBNB, Or Book Using Points. 
Travel advisors primarily work on commissions. It's worth emphasizing here: those commissions are baked into the prices of accommodations, and typically do not come at an additional cost to you.  But the industry business model means that the zone of specialty for most luxury travel advisors is the hotel zone, and most will require that they handle your hotel booking.  (Otherwise, we're working for free, and no one should work for free right?) 
Travel advisors cannot book with points, and most do not book AirBNBs and vacation rental sites like VRBO. (They do have access to lots of villa rentals, though, through partners like Lacure Villas and Villas of Distinction, which is an important line to draw.)
If you're looking to save money by booking through points or vacation rental sites, be sure to disclose that up front to your travel advisor to ensure that you're a good fit.  Probably, you should go it alone. 
Alternatively, some advisors offer consultation services, where they can give you tips on certain aspects of your destination – like which area to stay in, which activities not to miss – even if they aren't handling your booking.
You're Looking For the Best "Deal" Or Budget Accommodations  
Many travel advisors – but not all – really excel at planning luxury travel. That doesn't necessarily mean 5-star hotels at every turn, but it doesn't mean budget hotels or 2-star travel either.  If you're looking for very basic hotel accommodations, it's probably not worthwhile to bring in a leisure travel advisor. 
At a minimum, you should be very clear upfront about the type of trip you're planning, to be sure to find an advisor who books the type of hotel you're looking for. 
The same goes for tours and other travel experiences. Travel advisors work with high quality suppliers to ensure you have the best experience – and those are often not the cheapest. If you're the type to scour TripAdvisor reviews to find a Catamaran tour that's $49 per person instead of $79 per person, then more power to you, but a good travel advisor is unlikely to approach planning your trip the same way.  If that's what you expect, you may all find yourselves frustrated during the trip planning process. 
We get it: Sometimes keeping costs down needs to be a priority so you can afford your trip! When it comes to getting the best deals, online travel agencies (or "OTAs") like Expedia, Booking, and Hotels dot com, serve a very valuable purpose. Through those platforms, you will often get the best discounted hotel prices.  But know that, by booking through those platforms, you'll also be at the bottom of the priority totem pole, and risk not receiving personalized service. 

Travel advisors can't always book the Expedia price. Certain rates are negotiated by online booking platforms based on the volume of their sales. Using a travel advisor will rarely cost you more than booking directly with a hotel (travel planning fees aside) but it may very well cost you more than you'd  pay booking through a discount site.  
If you're planning a very budget-conscious trip, and are out to get the best deal – rather than the best experience – then the benefits of hiring a travel advisor might not be worth it for you, or for them.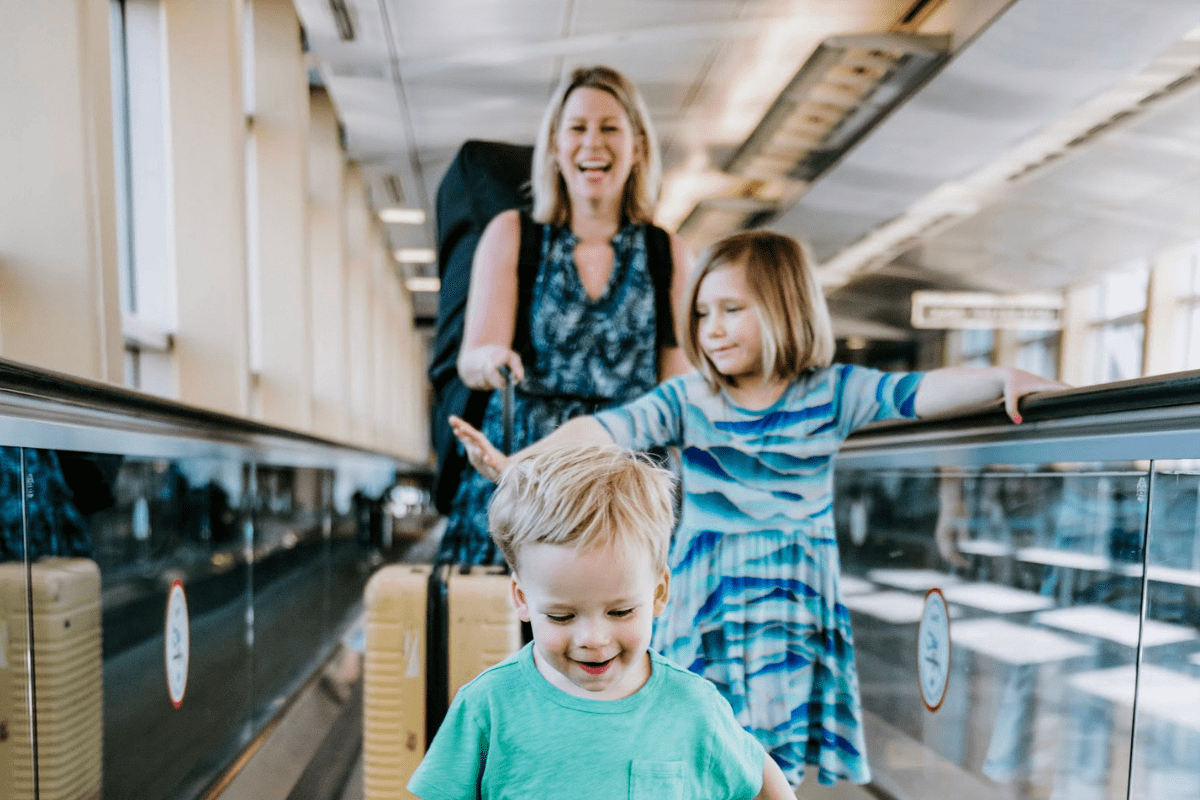 A Final Word About The Benefits Of Using A Travel Advisor 
I could go on all day about the benefits of using a travel advisor.  But I also recognize that it's not for everyone. If you're just looking for the best deal, a modern day leisure travel advisor is not the solution for you. 
But it's absolutely worth it to use a travel advisor if you feel overwhelmed by all the options in front of you, and want an expert to help you weed through them. It's also worthwhile to bring in a travel advisor if you want a unique and custom travel experience. And it's worth it if you feel nervous or unsure about planning a trip that meets the needs of your family or fellow travelers. Your travel advisor will make sure that it does. 
Traveling, at its core, is about discovery—of new places, cultures, cuisines, and experiences. It should feel fun–exciting!  If the planning process is taking away your fun, rather than contributing it, then you need a travel advisor. Not only will he or she alleviate your burden, they will tailor, optimize, and enrich your travel experience. They are your advocate, confidant, and the secret ingredient to making your trip a knockout.
Are you ready to experience a vacation where every detail is meticulously crafted to your liking?