You're gearing up to plan your next adventure, but your to-do list is thwarting your excitement. You you find yourself wishing for help, typing "why hire a travel advisor" into google, and desperately hoping you'll find the answer you need. 
Whether you're setting out to explore the enchanting streets of Europe, relax on a Caribbean beach, or connect with nature on an African safari, hiring a travel advisor to coordinate your trip can elevate your entire travel experience.
Hiring a travel advisor can turn your travel dreams into unforgettable experiences.
What is a Travel Advisor? 
A travel advisor – the modern day re-brand of the travel agent – is a professional trip planner. At its core, a travel advisor's role revolves around assisting clients, like you, in meticulously planning and booking their journeys.
Travel advisors offer travel insights based on their extensive experience, carefully match travelers with the perfect destinations, hotels, flights, and tour operators, and take care of all the intricate travel logistics.
Moreover, travel advisors establish professional relationships with industry suppliers. Why hire a travel advisor? Because a travel advisor you hire can enhance your travel experiences with these insider tips and personal connections.
Why Hire A Travel Advisor or Travel Agent?
Navigating the logistics and details involved in international travel can feel pretty overwhelming. That's especially true if you're after high-quality, unique, and genuine experiences.
While online travel agencies (OTAs) like Expedia have made travel planning more accessible to all of us, and are great for budget-conscious folks, they can't guide you to unique and custom experiences. If you're after a bit of luxury or a tailor-made adventure, teaming up with a travel advisor is the way to go.
Another major perk of having a travel advisor in your corner is the amount of time it can save you. When you're trying to keep up with your daily to-do list, handing over the nitty-gritty planning to a seasoned pro can be a total game-changer.
Working with a travel advisor doesn't mean you lose control of your trip, though. It should be more of a tag team effort. You share your vision, and the travel advisor brings it to life and handles the logistics, taking the stress out of planning.
The Benefits of Hiring a Travel Advisor
Now that you know you can expect to pay a trip design fee, you may be questioning whether to go ahead and plan yourself, or wondering again why to hire a travel agent.
Hiring a travel advisor is not just about saving the time of planning the trip yourself. It's about personalization. Here are some examples of what travel advisors do, and how using a travel agent can help you plan your dream vacation:
Destination Expertise
Travel advisors are passionate about understanding the destinations they book, often visiting them personally. Being travel leaders allows them in turn to provide personalized recommendations based on their deep knowledge, making your travel experience more rewarding.
Industry Connections
Travel advisors have deep networks of industry connections. Thus,  even if your travel advisor hasn't visited a particular destination, they can still provide insider insights and off-the-beaten-path recommendations by consulting with their partners.
Special Offers and VIP Amenities
Working with a travel advisor often leads to exclusive perks and discounts, such as complimentary upgrades to the room with a view, resort credits, and exclusive promotions. Travel advisors leverage their partnerships to provide you with exceptional value.
Time-Saving Benefits
Travel agents save you countless hours of research and planning. They streamline the process, allowing you to express your travel desires during an initial call, and then they take that information to craft your itinerary.
Unique Experiences
Travel advisors ensure your trip goes beyond cookie-cutter experiences. Whether you seek family-friendly adventures or off-the-grid honeymoons, travel advisors can help you avoid generic options and spend your money on worthwhile excursions.
Itinerary Customization
Imagine being handed a fully customized itinerary, tailored to your unique needs and aspirations. Travel advisors make your trip shine through the details and thoughtful organization of your daily schedule.
Assistance with Emergencies and Delays
Travel advisors also assist during emergencies and delays while you're traveling, offering a level of customer service you won't get when going it alone. Whether it's flight rescheduling or navigating travel insurance, you can keep enjoying your trip while they help to identify solutions.
Stress-Free Trip Planning and Execution
Travel advisors eliminate the stress of information overload and decision-making uncertainty. They provide peace of mind through expert advice and attention to details, ensuring your itinerary reflects your aspirations.
The Different Types of Travel Advisors
Not all travel advisors play in the same sandbox, and not all excel at the same types of travel. Instead, different advisors specialize in certain clients, destinations, or types of travel. Choosing the right travel advisor is critical, so here are the types you might consider:
Leisure Travel Advisors
Leisure travel advisors – many of whom are luxury travel advisors – plan personal travel for individual, couples, families, or groups. They act as your personal concierge, taking you through the travel planning journey from start to finish.  
Full-Service Travel Agency or Host Agency
Most travel advisors are independent contractors who collaborate with full-service travel agencies or host travel agencies. These agencies provide support, industry connections, and resources to enhance the travel advisor's capabilities.
Specialty or Niche Travel Advisors
Specialty travel advisors are experts in specific niches of the travel industry. Think Disney parks, cruise line specialists, ecotourism, or destination weddings. They go deep into their chosen areas, offering specialized knowledge and tailored experiences for travelers.  We started out as a niche travel company, specializing in Caribbean travel, and really establishing in-depth expertise in the islands before branching out to other destinations.  
Business Travel Agencies
Business travel agencies specialize in corporate travel, focusing on flexible flights, business-focused accommodations, and meeting arrangements. They often have negotiated rates with specific hotel brands and excel in facilitating business trips.
Online Travel Agencies (OTAs)
Online Travel Agencies (OTAs) like Expedia and Booking offer a DIY alternative, giving you access to a wide inventory of travel options. They cater to budget-conscious and independent travelers and provide quick booking options, but lack depth and personalization.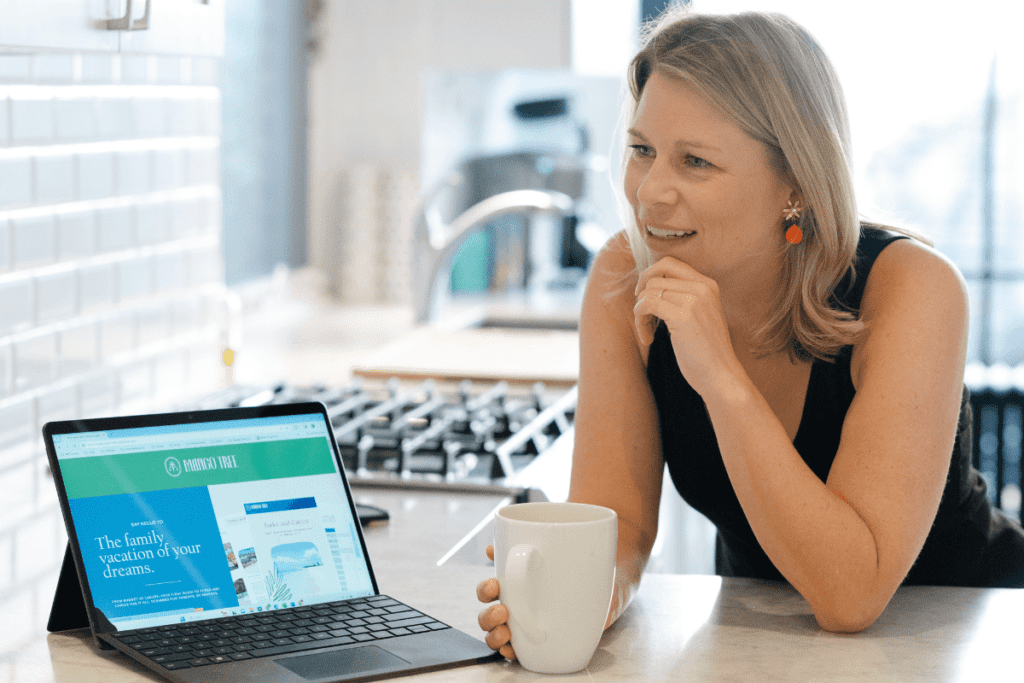 Do Travel Advisors Cost Money? 
Most travel advisors in 2024 charge a trip design fee, particular for tailor-made, luxury trips. This practice gained significant traction after the COVID-19 pandemic. Historically, travel advisors often relied on commissions only, but widespread cancellations meant they received no payment at all for hours and hours of planning work.
Travel advisors spend countless hours getting to know destinations, learning the best hotels and tour operators, finding hidden gems, and putting together the best proposals for clients like you based on your travel goals. These up-front travel planning fees, which can range from $200-$1000 per trip depending on the type of trip and number of travelers, compensate travel advisors for their time and expertise. A fee structure also ensures that a travel advisor is compensated even if you have to cancel your trip.  
Finally, travel advisors charge fees to ensure mutual commitment. An upfront fee serves as an assurance that both parties are genuinely dedicated to crafting an exceptional travel experience. While there is a cost involved, the advantages and the unparalleled experience it can provide make it a worthwhile investment.
How do Travel Agents Get Paid?
Travel agents get paid through a combination of trip design fees and commissions.  Most hotels and tour operators bake travel advisors into their rates.
Travelers pay the same as they would if they booked directly with the hotel or tour operator, but 5-15% of the base cost typically goes to the travel advisor who secured the booking.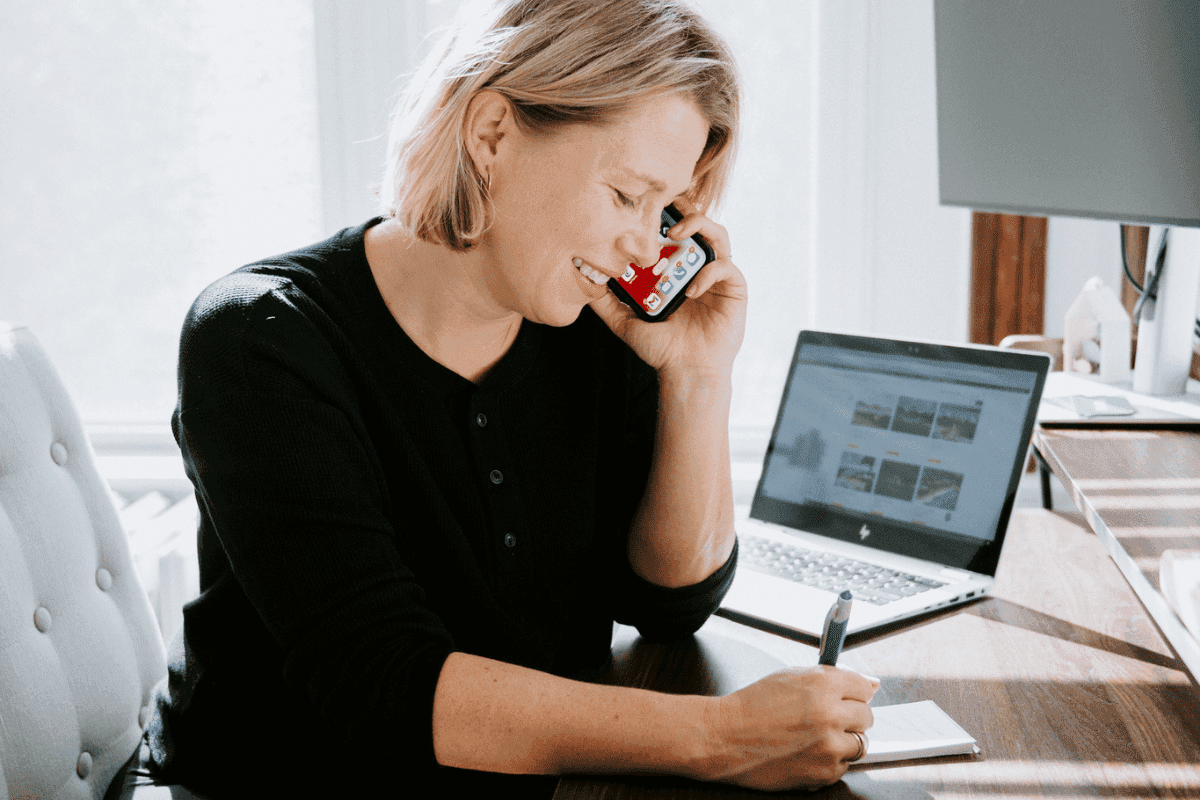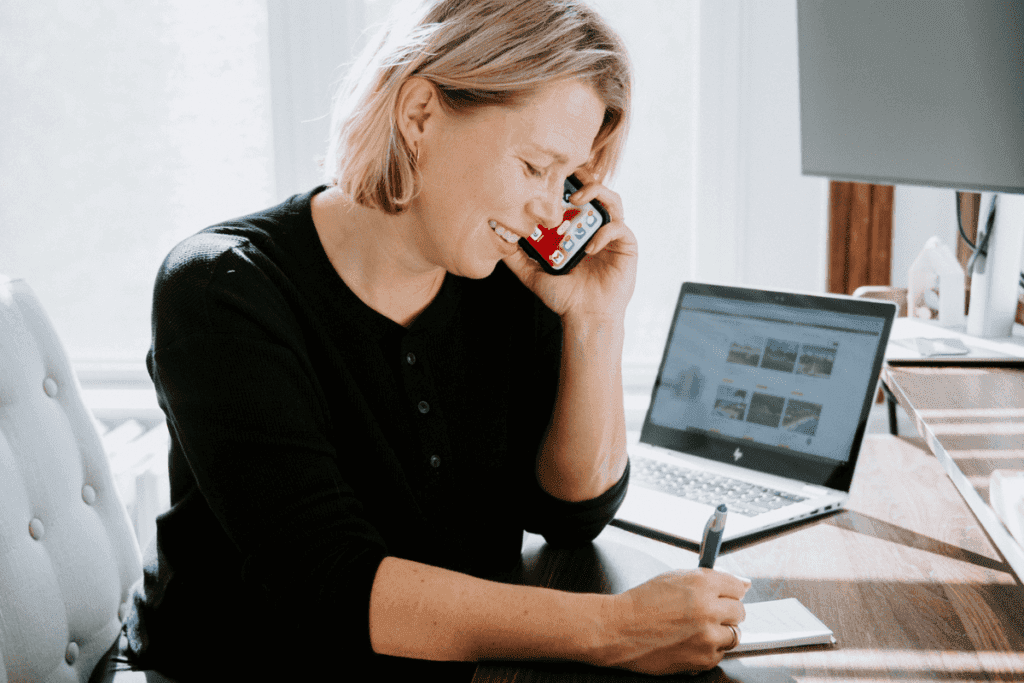 How to Choose the Right Travel Advisor
Ok, so you know the answer to your original question as to why hire a travel advisor. But how do you choose the right one? It takes a blend of research and intuition. Referrals from trusted friends and other travelers can be invaluable. But so too can checking out a travel advisor's online presence.
What kind of trips does the travel advisor like to plan? Do they like the same types of hotels you like, whether it be luxury or boutique or larger established chains?  What destinations are they eager to book?
A visit to the 'About Us' section of an advisor's website can provide a clear picture of their travel history, preferences, and specialties. Their blog and social media content can also give you a good taste for their personality, approach to travel planning, and areas of expertise.
If you're not sure, consider asking for a sample itinerary. This will give you a sneak peek into the kind of travel experiences you might expect to see on your own itinerary, and the format you might expect to see.
At the end of the day, though, nothing beats a direct conversation. Set up a phone call to see if you've found your right fit, and to talk about what the process will look like once you get started.
The key is to find a travel advisor whose vibe aligns with yours. When there's a genuine connection between you and your travel advisor, you're much more likely to end up with an experience that matches your travel style.
Get Family Travel Tips Right Into Your Inbox 
Each travel advisor has their own niche. Here at Mango Tree, we specialize in helping parents find unique and exciting accomodations for family trips in tropical destinations. 
If that's your vibe, sign up for our biweekly newsletter! We feature new destinations, highlight our favorite hotels, and share family travel tips. We're here to help make your travel dreams a reality.