"Gwan holiday in Grenada, have a lime!"
While English is the official language in Grenada, it is not the typical language spoken. Instead, most locals grow up speaking an English creole that borrows from French, various African languages, and native influences.
Don't worry though, the languages of Grenada are not a barrier for travelers!  If you travel to this lush Caribbean island – and you should absolutely travel to Grenada with your kids – virtually everyone you encounter will speak English.
You just might have a hard time understanding locals talking to each other! Grenadian English Creole moves fast and has a slang that can be totally indecipherable to outsiders. There are also some older citizens, and groups of people in Grenada's more rural areas, who speak a Grenadian French Creole or "Patios" that may be even harder to understand.
The languages of Grenada are fascinating to learn about! One of the reasons we love Grenada as a tropical family destination is because you can enjoy a great beach, lovely weather, and excellent food — but also show your kids some culture along the way.  Isn't that one of the reasons we travel with kids in the first place? 
Before you board your plane, take the opportunity to familiarize yourself with a few phrases, and connect with the history and cultural roots of this welcoming island country.  
And if there is one phrase you want to take with you, make it "have a lime."  We're not talking about citrus here, but rather limin' means relax or hang out. It's the best thing you and your family can do in the colorful, beautiful, easy-going place.
Want to learn more about Grenada's cultural roots and turns of phrases? Keep reading below the for the linguistic details, and the answers to other frequently asked questions about the Spice Island.
Caribbean Family Travel Resources
Before we dive in, let's be sure you have our best travel resources at your fingertips.   
Did you know we have a whole collection of recommended family hotels in the Caribbean – including in Grenada? I'll let you in on a secret, it's sort of our pride and joy. 
Wishing someone else would just handle the logistics for a change? We also offer bespoke Caribbean family travel planning services. Our specialty? Helping parents identify the best Caribbean island and hotel for a top-notch family trip. Let us take the legwork off your plate. 
Now, pour yourself a glass of rum punch and start learning your way around the Spice Island…
This post contains affiliate links from our trusted partners
Historic Origins of Language in Grenada
Language in the Caribbean is often a mirror for each island's history.  Here, Grenada is no exception. The island changed hands numerous times during the 17th and 18th centuries, becoming first a French colony, then part of the British Empire. Grenada's neighbors in the West Indies have similar stories.
Most of Grenada's current population is descended from African slaves. But names and phrases throughout Grenada reflect the island's time as a French colony. For example, Grenada is home to Grand Anse, one of the most beautiful beaches in the Caribbean, which is literally translates in French to "big cove."  
The Idioms Of Grenada's English Creole 
Virtually all Caribbean islands have a local creole. But while some words or phrases may overlap, they can also be quite different from place to place. Creole isn't so much a specific language as it is a technique of mixing lots of language into a unique local blend.
The unique idioms in the Grenadian creole blend are plentiful. Some of our favorites, in addition to "lime" include: "jus'now" or "just now," which means something is take just a little while longer…but there's no saying how long; and "punkasal," meaning stinky old shoes – which you will have if you take your kids on some of Grenada's great hikes.
Checkout the Language of Grenada Reddit site for a huge list of local idioms.
Immerse Yourself In The Creole Experience In Grenada
The best way to get exposure to creole languages is to listen. Pay attention to what people are saying and encourage your kids to do the same. If you feel comfortable you can also ask questions. In our experience, most Grenadians are happy to share and explain their language with interested visitors, especially funny slang and idioms.  
You can also explore the island's rich and accessible history to better understand the roots of the languages of Grenada. Check out our complete Grenada guide to get the lay of the land. Climb the hill to Fort George in the capital city of St. Georges where you can get great views of the harbor and see a slice of 18th century life. Stop in the National Museum for exhibits on slavery and the country's road to independence. 
If you want exposure to Grenada's French Creole, consider a road trip to Sauteurs on the northern tip of Grenada, or a boat trip to the small island of Carriacou.  In Sauteurs, you can visit Leaper's Hill – a rocky cliff where the last of the island's indigenous population are said to have leapt to their deaths rather than surrender to conquerors. 
Check grenada rental car prices on discover cars now:
And of course, interact with Grenada's cultural and natural roots in a more lighthearted way by trying as many local dishes as you can! Grenada is also known as the "spice island," and the island's blended culture shows up especially in her food. French techniques and Indian spices combine with outstanding local produce to produce a cuisine that is as distinct as it is delicious.
If you want help your kids learn to appreciate a little spice, Grenada might be just the place.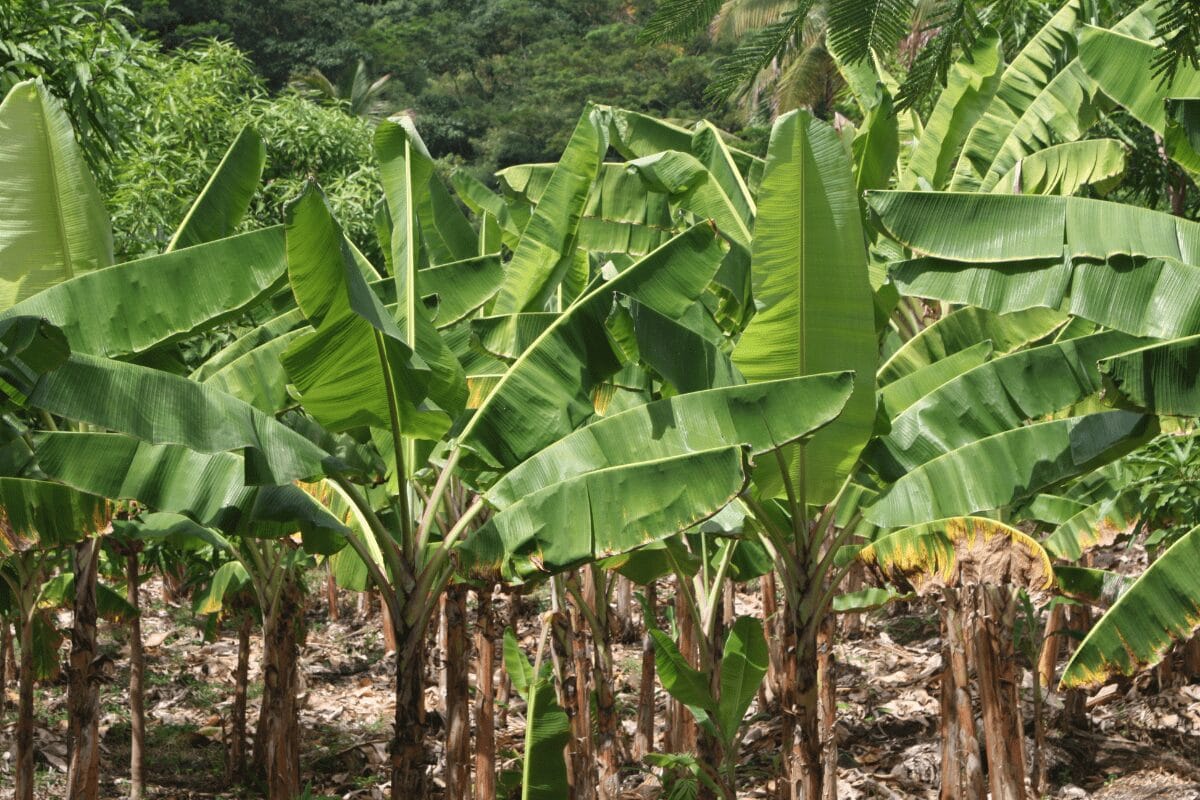 Other Frequently Asked Questions About Grenada
Questions about Grenada's language are among a handful of those frequently asked about the island. Here are a few others:
What is the Grenada population? 
As of 2020, the population of Grenada was estimated at 112,000.  Grenada has a smaller population than many other islands in the region. To put it in perspective, Jamaica has a population of about 3 million.
What is the Grenada Currency?
Grenada is part of a currency union that uses the Eastern Caribbean Dollar, referred to as "EC." The other Caribbean countries in the union include Saint Lucia, Dominica, Saint Kitts and Nevis, Antigua and Barbuda, Saint Vincent and the Grenadines, Anguilla and Montserrat.  
How to do you pronounce Grenada?
We get a lot of questions about how to pronounce the names of our favorite Caribbean islands  (like Curacao) — and how to pronounce the name of the region itself!).  As for Grenada pronunciation: This is where the Caribbean island and the city in Spain get most confused.
The tropical destination is pronounced Gre-NAY-duh.  (Think of a horse's neigh, and you'll always be right.) It's the Spanish city that's pronounced Gre-nah-duh.
Don't feel bad if you've said it wrong, so many people trip over this one. Just make sure you've got it right before you leave!
What is the religion of Grenada?
Approximately half the Grenada population is Protestant. About one-third identify as Roman Catholic.  And many other religions have a presence on the island, including other Christian denominations, Hinduism, Islam, and Rastafarianism.
When should I visit Grenada
As with many islands in the Caribbean, the most popular time to visit Grenada is during the dry season, from December to May.  But because it's  outside the hurricane belt, Grenada is a great destination to consider for a fall family trip! 
Where To Stay in Grenada
Intrigued by Grenada's cultural roots? See them for yourself! The Spice Island has charming choices for every family, from budget friendly eco conscious resorts to the highest luxury. Learn why Mango Tree recommends these Grenada hotels for families: 
Get Caribbean Family Travel Tips Right Into Your Inbox 
If you found this post helpful, don't miss our other Caribbean destination guides for families. 
And for even more Caribbean and family travel inspiration, sign up for our biweekly newsletter! We feature a new destination each month, highlighting our favorite hotels and family travel tips. Keep the travel dreaming coming all year long.